Guys, today is a day I never thought would happen when I started the former iteration of this site on blogspot.com from my cubicle at an accounting firm.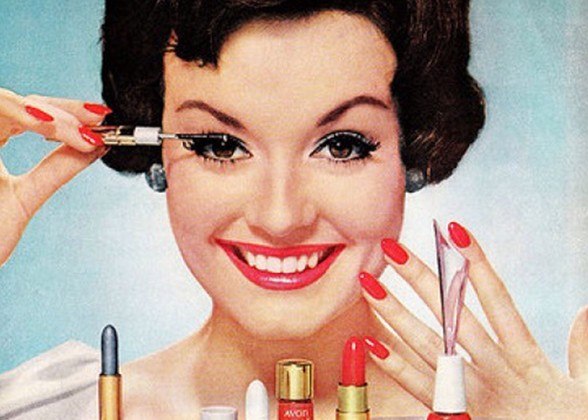 When I couldn't procure a beauty editor job at a magazine, I initially wrote this blog as an outlet for myself, never intending for anyone to read it beyond some friends, my mother and the inaugural readership of British teens (true story). Beauty was ALWAYS my passion, since the day I first discovered it, evidently via a Fisher Price makeup bag at my 3rd birthday party, with which I promptly fell in love and stopped opening my other presents, leaving my mom to unwrap my Candy Lands herself.
In ten years of writing this blog, I've transitioned to working for myself (6 years deep this month), toured Tahiti in the name of monoi oil education, rocked the casbah in Morocco while sourcing some argan, judged a Miss Teen USA competition, and created my own Valley of the Dolls-inspired sparkly MAC eye shadow in homage to
my favorite fictional character
.  So much has changed in the beauty blogging world, as
I wrote about last year
. This year, I just want to talk about all I've tested, slathered, donned and even ingested — a veritable metric ton of products — in the name of finding the best of the best to share with you on this site and the others for which I write. Here, the official top ten products in my life, EVER. In no particular order:
Kevyn Aucoin The Sensual Skin Enhancer Part concealer, part foundation, one jar of this will last you the rest of your life and works best when mixed with a dab of moisturizer. It never breaks me out and it covers everything while looking like nothing. Okay?
Paula's Choice 2% BHA Lotion I'll let this post speak for itself. I'm actually giving my P50 away because it's not anywhere near as good for my mug as this magical liquid is.
Living Proof Perfect Hair Day Dry Shampoo Check the video.
Urban Decay 24/7 Glide-on Eyeliner in Whiskey The perfect, never-smudge rich brown.
Dove Body Wash The new argan oil-infused Dry Oil version is a new favorite contender, but the best news is that they come in gigunda bottles now. I'm also a longtime lover of the bar, and was delighted to create my own at Unilever's lab in Trumbull, CT a few months ago.
Eve Lom Cleanser I'm actually embarrassed at how late I am to THIS party for this cult favorite, but now that I'm here, I'm the last to leave and opening all the champagne. It removes makeup, imparts a GLOW for the ages and smells divine, all while making me feel intensely virtuous for choosing a natural cleanser.
Chanel La Solution 10 Moisturizer Created with only ten ingredients so as not to enrage even the most sensitive skin, this hydrator is actually perfect.
Jergens Wet Skin Moisturizer Got me to apply body lotion daily, an impressive feat after decades of delinquency.
Nudestix Bronzing Pencil in Terra/Brown Sugar If I want to look like Kate Hudson on a red carpet, all I do is draw on some of this double-sided pencil (the shimmery brown sugar end) for the best gold-infused earth tone shadow in all the land. The best part is that it's designed to be a bronzer for dark-skinned ladies, but it works perfectly as a shadow for even the fairest of them all (i.e., moi). I own four.
John Frieda Beach Blonde Sea Waves Salt Spray (formerly Ocean Waves) John Frieda launched the first salt spray in the mass market, cult-favorite Ocean Waves, over a decade ago. For years, I hoarded my last dwindling bottles the dual-phase formula, which didn't desiccate my mane the way subsequent generations of sea-water stunt double sprays did. Then, a few years later, it vanished unceremoniously from the market without a word, leaving devotees of the product's signature sultry, piecey waves positively bereft — for about a decade. Now it's back and I've gone through two bottles already. Nothing's better for beachy locks.
Thank you for reading, for getting my usually obscure pop-culture references (and sharing your own with me on social media and in the comments) and mostly, for being the not-so-tiny-anymore niche of beauty obsessives for whom I do everything (in the most Bryan Adams sense of the expression).
xoxo,
Amber