Leaving Netflix:
All good things come to an end. Here is the list of titles leaving Netflix in April 2018, with some recommendations for which ones you should be sure to watch before they depart.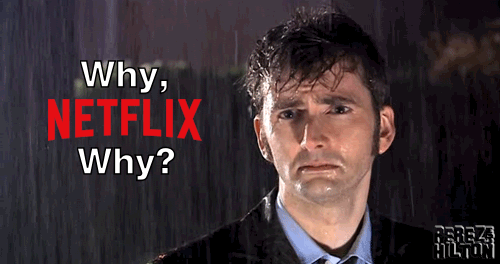 April 1:
30 Days of Night
88 Minutes
Ace Ventura: Pet Detective
Ace Ventura: When Nature Calls
American Pie
American Pie 2
Apollo 13 – This movie is responsible for 1) my weird desire to be an astronaut despite the fact that I would probably not enjoy a career in science and 2) the fact that I will watch any movie even remotely related to space exploration to my detriment. Apollo 13 is about—you guessed it—the Apollo 13 mission to the moon. Dubbed "a successful failure", the mission was a nerve-racking endeavor from start to finish that was beautifully captured by Ron Howard's direction and Tom Hanks and Kevin Bacon's acting.
Batman
Batman & Robin
Batman Forever
Batman Returns
Caddyshack
Charlie and the Chocolate Factory
Cool Runnings
Death Sentence
Dolphin Tale
Eagle vs. Shark
John Mulaney: New in Town
Never Let Me Go – based on the Kazuo Ishiguro novel of the same name, Never Let Me Go is a heartbreaking story set in a universe where the students of Hailsham Boarding School are brought up for a very sinister reason. Despite their circumstances, two students fall in love and search for a way to postpone their fate for the sake of their love. The performances by Keira Knightley, Andrew Garfield, and Carey Mulligan are powerful and gut-wrenching.
Set Up
Small Soldiers
The Dukes of Hazzard
The Men Who Stare at Goats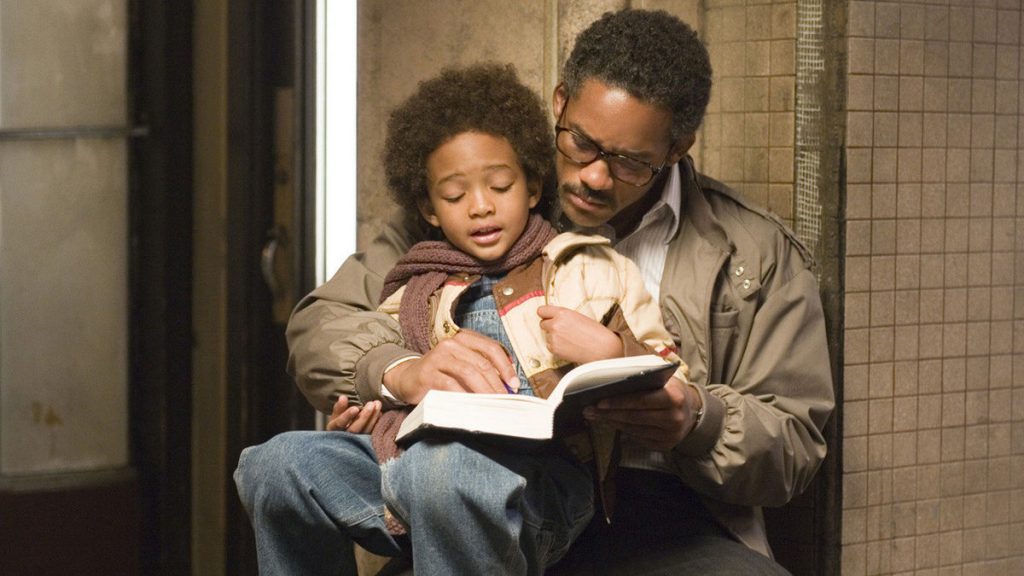 The Pursuit of Happyness – based on a true story of a homeless single father, this film really tugs on the heartstrings. Will Smith stars with his real-life son Jayden Smith.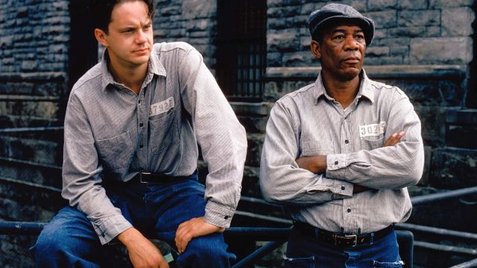 The Shawshank Redemption – it's not the highest rated film on IMDb for nothing. Shawshank is a must-watch. Period.
The Whole Nine Yards
Wild Wild West
April 3:
Starry Eyes
April 5:
The Hallow
The Nightingale
April 12:
The Emperor's New Clothes
April 15:
Happy Tree Friends
Leap Year
April 16:
Son of God
April 17:
Z Storm
April 20:
The Exorcism of Molly Hartley
April 21:
The Prestige – Christopher Nolan directed, and starring Christian Bale, Hugh Jackman, and Michael Caine… need I say anything more? The Prestige, in true Nolan fashion, leaves you bewildered by the twist ending and by all the turns leading up to it. Personally, I'm also a bit of a sucker for films about magic, especially ones that treat the subject matter as seriously as this film does.
April 22: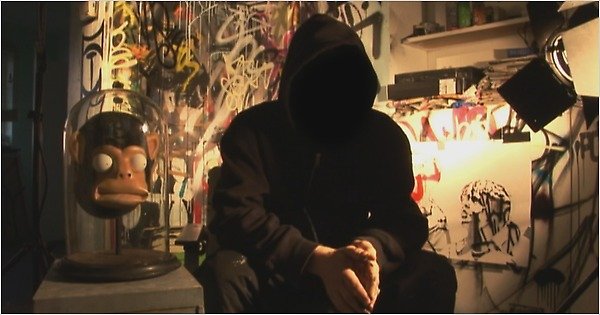 Exit Through the Gift Shop – This documentary was directed by famous street artist Banksy and is about a filmmaker later called "Mr. Brainwash."
April 26:
Kung Fu Panda 3
April 27:
Begin Again
Coming to Netflix:
Fear not, Netflix isn't just taking away some of our favorite titles, it's gifting us with so gems as well. Here's all the titles coming to Netflix in April 2018.
April 1:
A Sort of Family
Along Came Polly
Bad Boys
Battlefield Earth
Beethoven's Christmas Adventure
Big Time
Body of Lies
Cabin Fever
Cabin Fever 2: Spring Fever
Cats & Dogs
Cold Mountain
Dare to Be Wild
Deep Blue Sea
Fish People
Friday Night Lights
Jackass 2.5
Life Is Beautiful
Looney Tunes: Back in Action
Mortal Kombat
Nancy Drew
Pirates of the Caribbean: Dead Man's Chest
Scarface
Seven
Sin City
Speed Racer
Terminator 3: Rise of the Machines
The Duchess
The Family Man
The Flintstones
The Flintstones in Viva Rock Vegas
The Iron Giant
The Joel McHale Show with Joel McHale – NETFLIX ORIGINAL
The Lost Boys
The Queen of the Damned
The Spy Next Door
Wakfu: Season 3 – NETFLIX ORIGINAL
April 2:
La Piloto: Season 1
April 3:
Fary is the New Black – NETFLIX ORIGINAL
April 4:
Behind The Curtain: Todrick Hall
Despicable Me 3
April 6:
6 Balloons – NETFLIX ORIGINAL
Amateur – NETFLIX ORIGINAL
Fastest Car: Season 1 – NETFLIX ORIGINAL
Money Heist: Part 2 – NETFLIX ORIGINAL
My Next Guest Needs No Introduction with David Letterman: JAY-Z – NETFLIX ORIGINAL
Orbiter 9 – NETFLIX ORIGINAL
Ram Dass, Going Home – NETFLIX ORIGINAL
Sun Dogs
The 4th Company – NETFLIX ORIGINAL
The Boss Baby: Back in Business: Season 1 – NETFLIX ORIGINAL
Todo lo que sería de Lucas Lauriente – NETFLIX ORIGINAL
Troy: Fall of a City: Season 1 – NETFLIX ORIGINAL
April 7:
24 Hours to Live
April 9:
AMO: Season 1 – NETFLIX ORIGINAL
April 10:
Greg Davies: You Magnificent Beast – NETFLIX ORIGINAL
April 12:
Pickpockets – NETFLIX ORIGINAL
April 13:
Chef's Table: Pastry – NETFLIX ORIGINAL
Come Sunday – NETFLIX ORIGINAL
I Am Not An Easy Man – NETFLIX ORIGINAL
Lost in Space: Season 1 – NETFLIX ORIGINAL
The Magic School Bus Rides Again: Season 2 – NETFLIX ORIGINAL
April 15:
Lakeview Terrace
Seven Pounds
April 17:
The Chalet: Season 1 – NETFLIX ORIGINAL
The Honeymoon Stand Up Special: Collection – NETFLIX ORIGINAL
April 18:
Friend Request
Pelé
April 19:
Charité: Season 1 – NETFLIX ORIGINAL
Chasing The Dragon
April 20:
Aggretsuko: Season 1 – NETFLIX ORIGINAL
Dope: Season 2 – NETFLIX ORIGINAL
Dude – NETFLIX ORIGINAL
Kodachrome – NETFLIX ORIGINAL
Mercury 13 – NETFLIX ORIGINAL
Spy Kids: Mission Critical: Season 1 – NETFLIX ORIGINAL
April 21:
The Letdown: Season 1 – NETFLIX ORIGINAL
April 24:
Call the Midwife: Series 6: "Christmas Special 2017" – NETFLIX ORIGINAL
Kevin James: Never Don't Give Up – NETFLIX ORIGINAL
April 25:
Bill Nye: Science Guy
Psychokinesis – NETFLIX ORIGINAL
April 27:
3%: Season 2 – NETFLIX ORIGINAL
Bobby Kennedy for President – NETFLIX ORIGINAL
Candy Jar – NETFLIX ORIGINAL
Holy Goalie
The Man Who Knew Infinity
The New Legends of Monkey: Season 1 – NETFLIX ORIGINAL
The Week Of – NETFLIX ORIGINAL
Source: Digital Trends​
Image sources: Amazon, YouTube, Letterboxd, IMDb, CinemaBlend, The New York Times