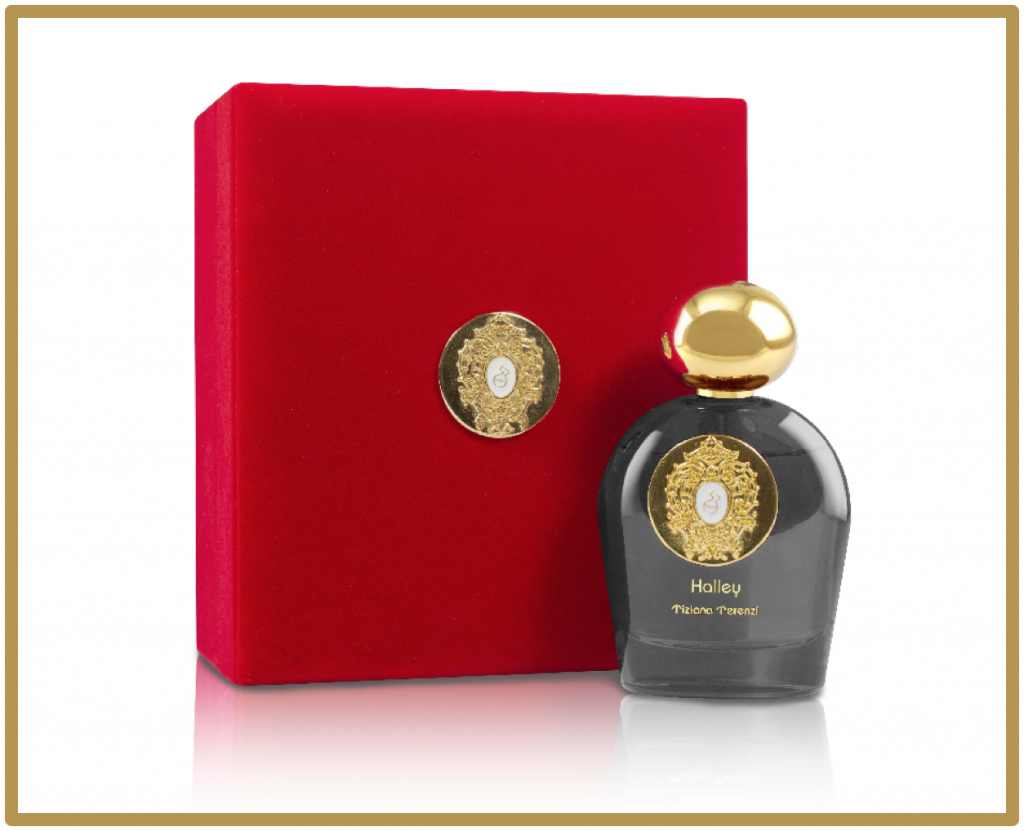 *We're committed to transparency. Products mentioned were given to us to try by the brand. As always, all thoughts expressed on Rouge18 are our honest opinions.
If I can't leave my house during quarantine, transporting my senses through fragrance is the next best thing. I love a citrus unisex scent, and Halley Extrait de Parfum from Tiziana Terenzi's newest Comet Collection is a dream.
The Scent
I've smelled my fair share of fragrances—women's, men's, unisex. The scent is like none other I've encountered. It's citrusy with a dark, seductive base. If you like a sophisticated and mysterious scent with a hint of zest, this fragrance was made for you.
Head Notes: Passion fruit, Lemon, Black Currant and Bulgarian Rose
Middle Notes: Iris, Hyacinth, Tuberose, Petitgrain, Hibiscus, Peach, Cinnamon and Raspberry
Base Notes: Vanilla, Laos Oud, Cedar Wood, Musk, Amber and Musk
The Story
Halley, like all 4 fragrances in this collection, is named after the famous Halley's Comet. The brand chose comets as the inspiration for this collection because comets in the Italian tradition bring new hope and are a sign of beauty.
The fragrance is made with all-natural ingredients and extremely high fragrance concentration (40% in this extrait de parfum, compared to a standard eau de parfum fragrance concentration of 14%). With Tiziana Terenzi you're guaranteed to scent that lasts all day.
The Design
As with all Tiziana Terenzi fragrances, the bottle and packaging design is a standout. The cap is gold-plated with 1 gram of gold. Tiziana Terenzi is a family company passed down through generations, so the medallion in the center of the bottle is meant to represent the crest of their family. The fragrance comes packaged in a handmade red velvet box, which can then be reused to hold jewelry, photos, keepsakes, or whatever your heart desires.
You can find the full Comet Collection at So Avant Garde.