June is Pride Month to commemorate the anniversary of the Stonewall Rebellion on June 28, 1969. Pride Month honors the deaths of the victims of Stonewall and celebrates the pride of LGBTQ+ people everywhere. Pride parade makeup is fun and festive, and beauty brands are keeping you covered. Here are 4 brands with pride collections we're excited about.
MAC has been supporting the LGBTQ+ community for decades, and this year is no different. MAC also sponsors NYC Pride and LA Pride. Shop the MAC Loves Pride 2019 Collection for colorful looks this Pride Month.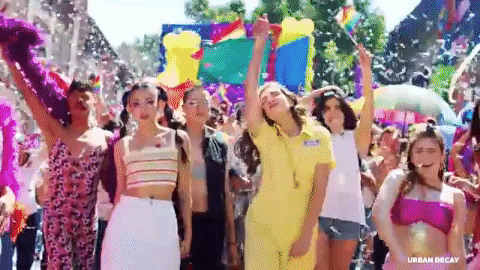 2. Urban Decay Heavy Metal Glitter Collection
Urban Decay released Heavy Metal Glitter Gels and 8 new shades their Heavy Metal Glitter Eyeliner this pride month. The collection also includes 4 new shades of HIFI Shine Ultra Cushion Lipgloss and 4 new shades of the 24/7 Glide-On Eye Pencils.
In honor the 50th anniversary of the Stonewall Riots, 25% of the purchase price from the Stonewall Heavy Metal Glitter Eyeliner will go to the Stonewall Community Foundation, an organization that provides grant-making and scholarship programs to the LGBTQ+ community.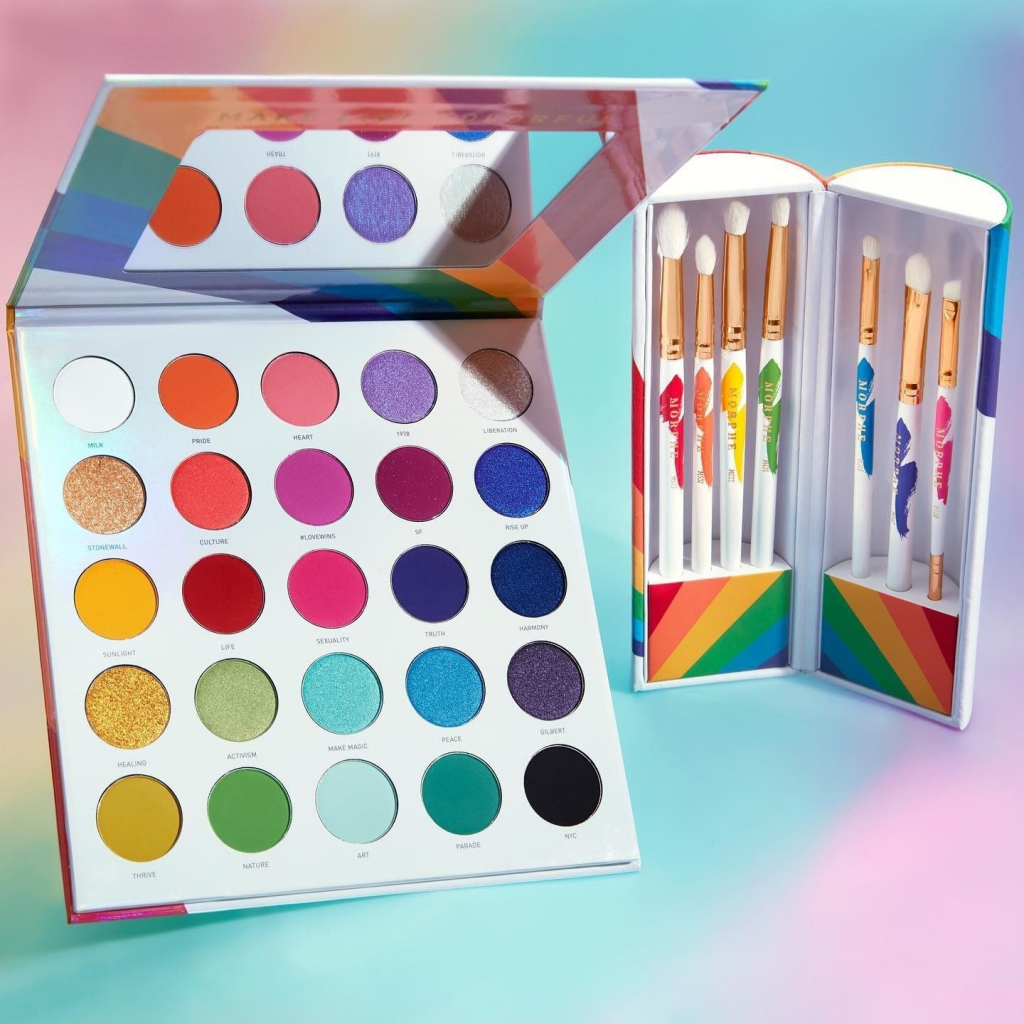 3. Morphe Make Life Colorful Collection
In the spirit of pride, Morphe has released a gorgeous rainbow palette and brush set. During the months of June and July, Morphe will donate 100% of net proceeds to The Trevor Project to help fund 24/7 suicide prevention and crisis intervention services for LGBTQ+ youth.
4. Makeup Revolution X Pride Collection
Makeup Revolution is giving us paint palettes, eyeshadow, glitter, rainbow highlighter and more! They also will be donating £25,000 to The Human Dignity Trust.