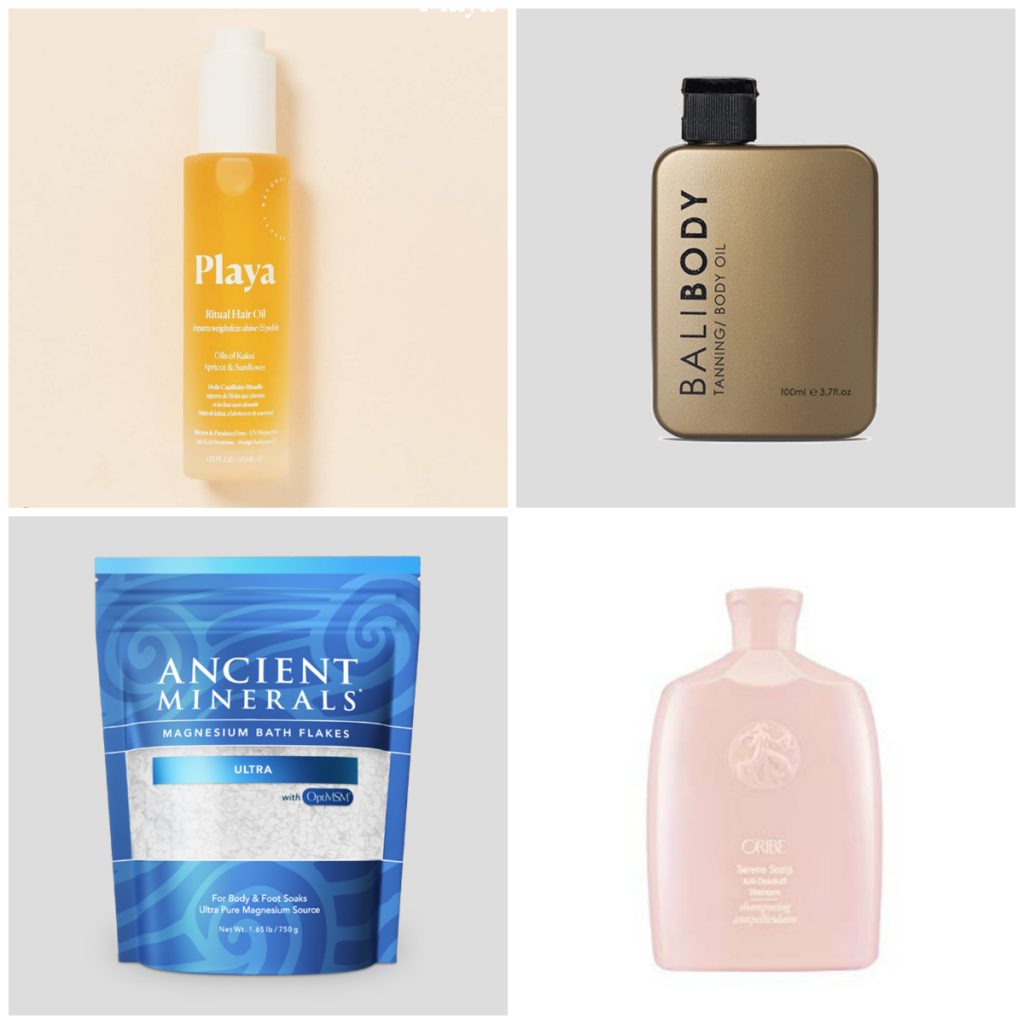 Playa Ritual Hair Oil: I haven't been as impressed with a hair oil since I discovered Shu Uemura's over 8 years ago. This new natural mixture of oils smells divine and imparts a gorgeous shine and smoothness. I use it a few times a week but it's especially key when in the sun: it protects hair from UV damage, chlorine and the drying effects of the ocean.

Bali Body Tanning Oil: Can you tell I spent January not-in-NYC? I was in Miami, Dubai, and Australia so I had some time to test lots of warm weather goodies. This tanning oil is Instagram famous, but actually looks the same in real life (on a separate, but related, note: do you follow @celebface? You must!). Bali Body's oil is plant-based, and can be used beyond the beach: try it as hydrating night time mask for your body or a daily moisturizer.
Magnesium Bath Salts: I am a HUGE bath lover and epsom salts are usually my go-to but I recently discovered magnesium salts and they are blowing epsom salts out of the water (pun intended). The difference: Magnesium chloride (magnesium flakes) is more easily assimilated, and therefore more bioavailable or absorbed and utilized by the body than magnesium sulfate (bath salts). 
Oribe Serene Scalp: If for nothing else in your life, at least your scalp should be serene. Mine was NOT serene last month so I tested out this whole line (there's a shampoo, conditioner and treatment) because Oribe somehow managed to make dandruff products chic, and for that alone they deserve a prize. On top of their excellent branding, these products actually work!