Honoring its mission of Do Good, Do Beautiful, natural beauty brand Alba Botanica is empowering women through a new grant program. The Do Good, Do Beautiful grant panelists received over 250 submissions from powerful women all over the nation who had taken life by the reigns and piloted their own projects. Each of these women is working to empower those around them through their unique non-profit organizations.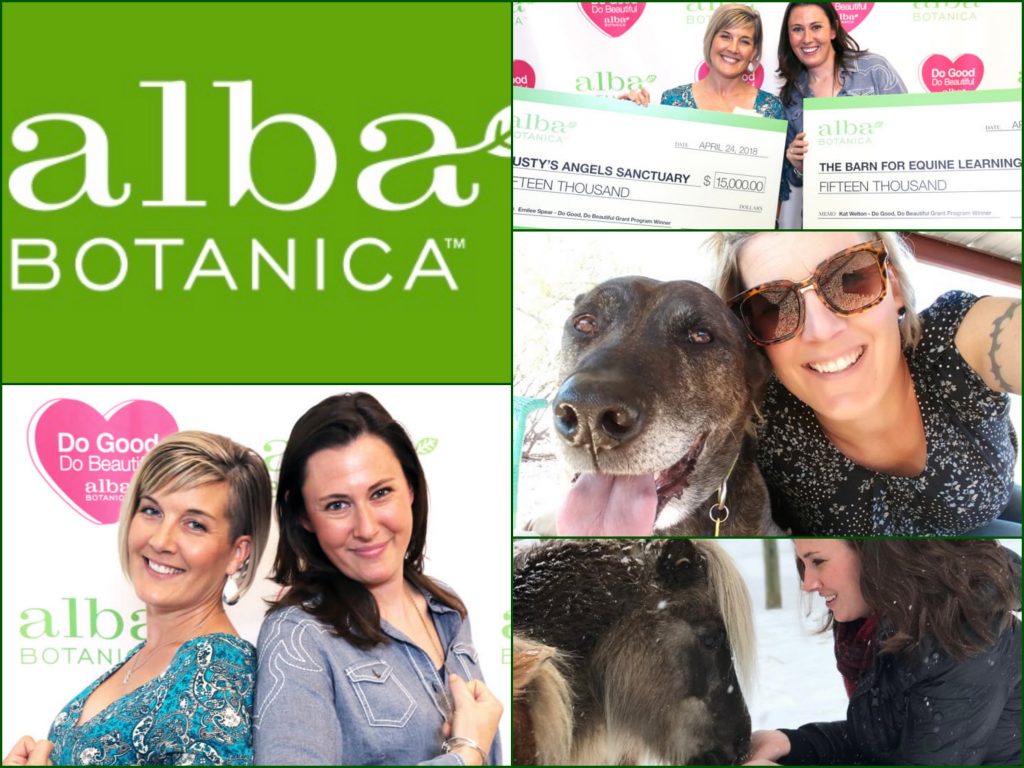 After narrowing down the finalists, and putting it to a nation-wide vote, 2 winners were selected to receive $15,000 to help them continue their hard work. Congratulations to grant recipients Emilee Spear of Rusty's Angels Sanctuary and Kat Welton of The Barn for Equine Learning.
Through Rusty's Angels Sanctuary, Emilee rescues and cares for senior dogs. The grant funds will help her support the medical expenses of the dogs her organization cares for to help make them healthy, adoptable, or pain-free.
Kat created The Barn for Equine Learning, "an equine-based therapy facility that used mental health professionals to help people in pain". Kat has certainly been resilient in the face of tragedy. In the spring of 2017, someone purposely burned down her barn, killing all 13 horses inside. However, Kat believes in her mission and the healing power of horses and has been able to rebuild.
Congratulations to Emilee and Kat for all their hard work!
Photo credits: Alba Botanica