Fictionary is a column showcasing beauty-related words that don't exist, but should.
Gel manicures changed the nail game, allowing us to live our lives a little more in between visits to "pick a color," but the LED lights aren't the best for the skin on your hands and removal? Such. A. Bitch. And while I've had good experiences post-removal overall, there were a few times my natural nails were left bereft for a week or two.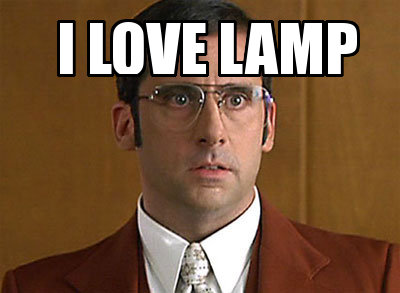 But, as anyone in the beauty space knows, when it comes to nails, technological advances are just around the corner. I love gel-adjacents, or, as I've dubbed them, adgel-cents. To paraphrase (in the negative) the great Brick Tamland of Anchorman, I DON'T love lamp. I love the effects of gel polish; I hate the time, rays and removal process associated with lamp-cured gels.
Sally Hansen Miracle Gel, $10  is my go-to. Requires the Miracle Gel Top Coat, and it's my favorite DIYD (do it yourself digits) must-have. This two-part process includes a color coat, which fuses base and top coats and a photoinitiator, which works chemically with the top coat oligomer to cure without light.
What do you think about no-lamp gel polish technology? Are you into it or not ready to give up your Shellac just yet?