Color 
For stunningly subtle color, look no further than the special JinSoon Sheer Gloss Summer 2017 collection. Dew is a sheer white nail gloss, Pixie is a sheer pink, and Mist is a fairy dust topping with white and gold shimmer. They're a throwback to a simpler nail time and I'm here for it, frankly. $18 each, spacenk.com.
Repair
Apply Sally Hansen Moisture Rehab to your nails overnight to address splitting, peeling or just plain dry talons. $8, Target.
Don't Care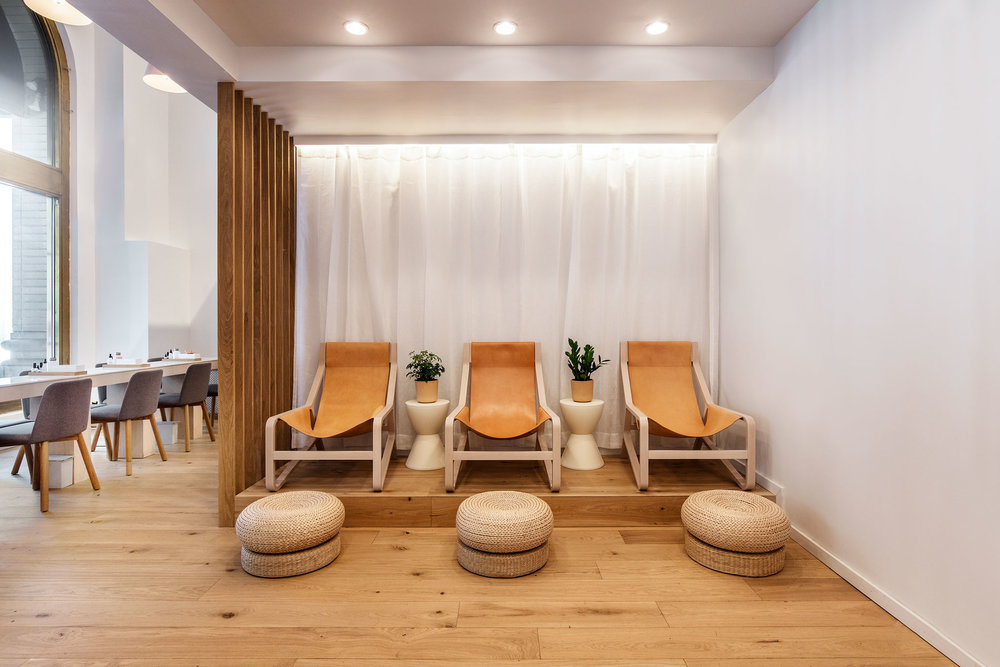 Or you can just say eff it and indulge in a non-DIY at Sundays Nail Studio, my new favorite manicure/pedicure haunt. The Flatiron nontoxic nail salon boasts vegan polish offerings in beautiful muted tones. Get into it: 51 East 25th Street in New York City.