The weather's heating up and your skincare situation needs to get lighter, but tighter. Here, eight of my favorite finds for sultry temps at a variety of price points.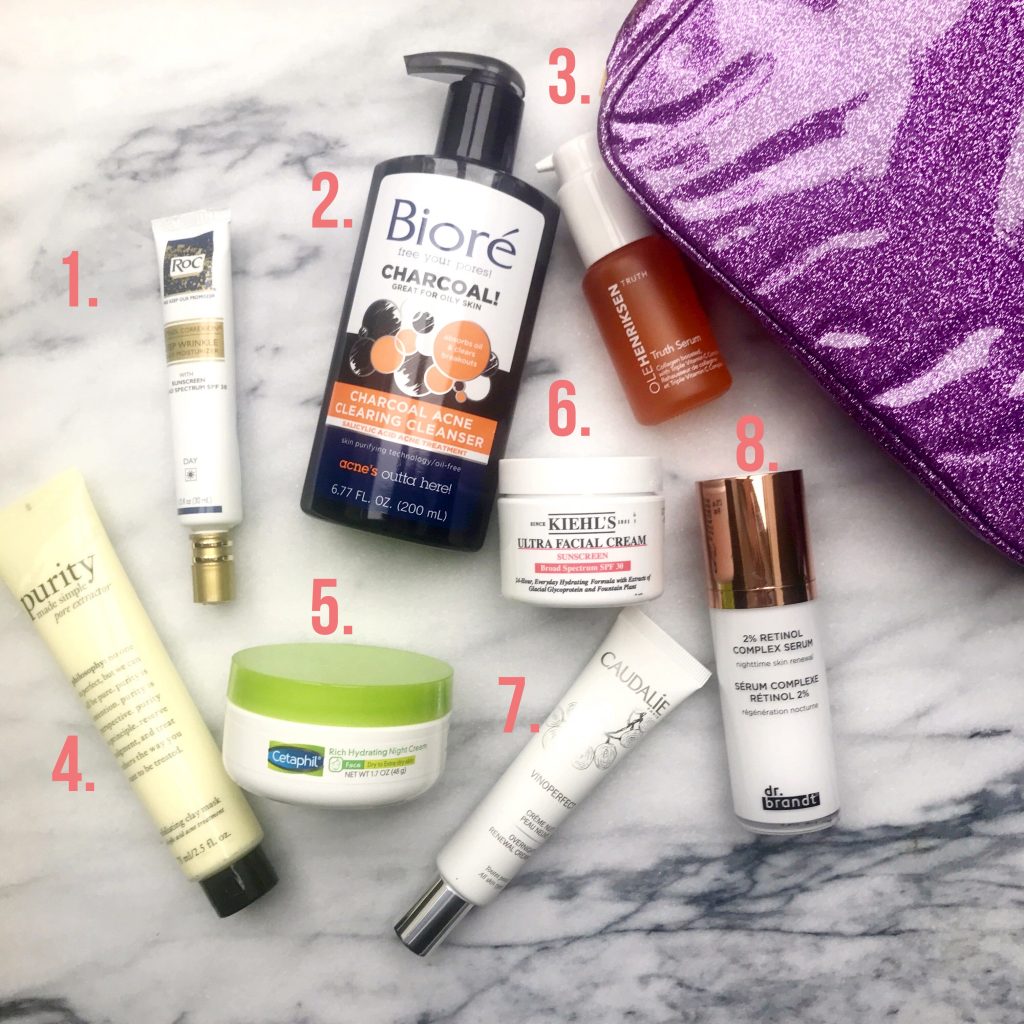 1. RoC Deep Wrinkle Daily Moisturizer 
With daytime retinol and SPF 30, this tackles aging like a beast and makes my skin feel smooth and refreshed — all at a drugstore price.
2. Biore Charcoal Acne Clearing Cleanser
Whether you're acne-prone, or like me, are in the warmer moths, this charcoal-spiked purifying wash will eradicate your pores of clogging gunk and impart a refreshed feeling.
One of my favorite mid-priced Vitamin C serums, this one makes my skin look brighter and refreshed after a week of daily use.
4. Philosophy Purity Made Simple Pore Extractor Mask
In a world of many zit zappers, I find salicylic to be the best at keeping my pores clear AF. A weekly treatment with this sal acid-infused mask while I shower is all I need to keep breakouts at bay.
5. Cetaphil Rich Hydrating Night Cream 
Because you gotta get that hydration on at night, even in the summer.
6. Kiehl's Ultra Facial Cream SPF 30
This one boasts a light texture with SPF on those days you don't want to use a separate sunscreen.
7. Caudalie Vinoperfect Overnight Renewal Cream 
This night cream makes me look forward to my evening routine, thanks to its luxe texture, skin-tone refining capacity and expensive, subtle scent.
8. Dr. Brandt 2% Retinol Complex Serum 
I've been retinoling at least once a week to stave off fine lines as long as I can, a resolution I made this month, i.e. my birthday month.