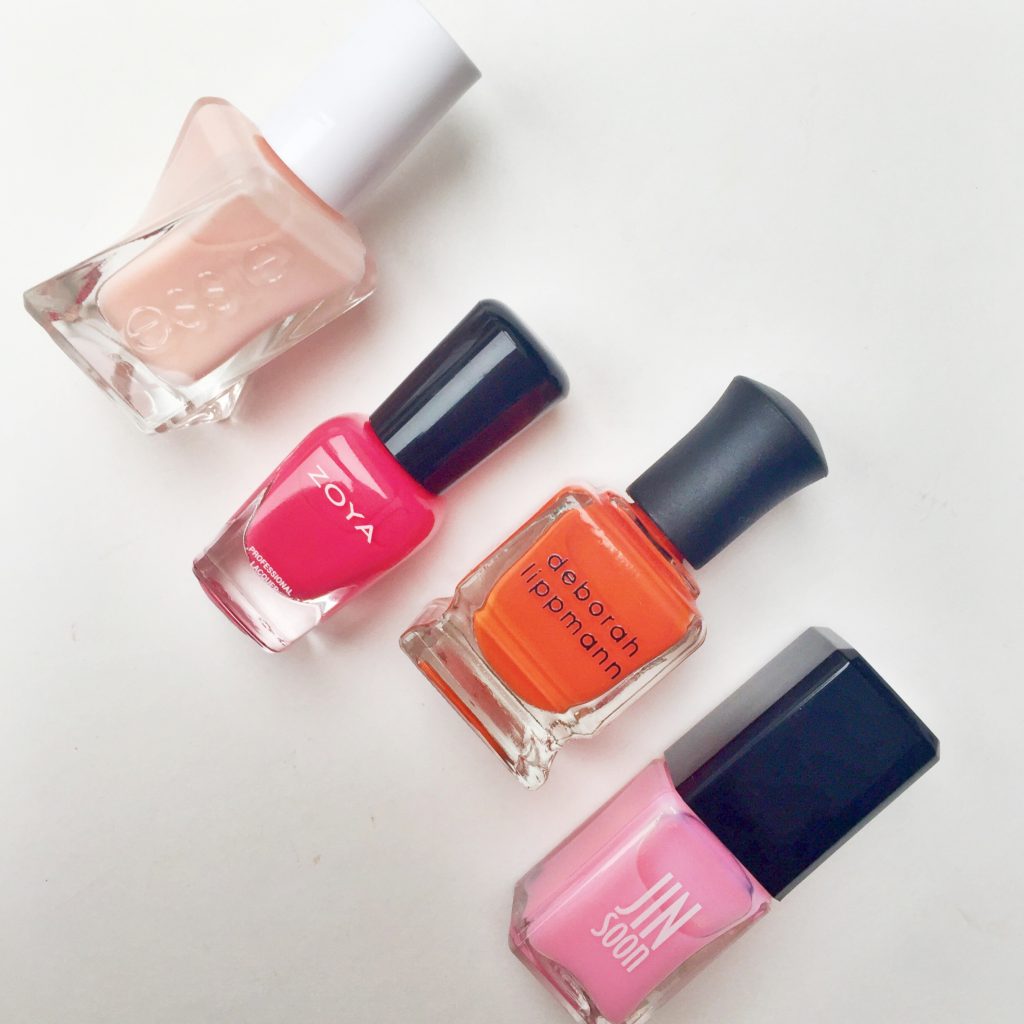 First, a non-sheeritating nail tint by jinius Jin Soon, whose new salon on Walker Street is a work of art, or rather, Johnius (a joke Jin made). John = her architect husband. Tribeca folk—take advantage of this gorgeous, luxurious space at which to enjoy the mani/pedi of your life while you drink delicious citrus tea. Her new shades, Blush (seen above) and Crush, will instantly become vital to your wardrobe. Blush is a sheer medium pink tint and Crush is a red-orange that's opaque in its second coat, sheer in its first.
Essie Gel Couture is the latest couture-inspired polish from Essie, which delivers gel-like shine in two easy steps. My favorite is Fairy Tailor, a sheer nude pink.
Deborah Lippmann Lara's Theme Punctuate your pedi in a shocking orange hue that lasts through everything from point-toed lace-ups to salt water to chlorine.
Zoya Polish in Mini Dixie A carry-on friendly version of this neon red cream shade you'll want to stash pre-flight for mid-vaca touchups.
Get ready to dazzle your digits this summer.