"I wanted to give Jaimie a very 'Warrior Helen of Troy' style to complement her beautiful, flowy dress. We decided to add two micro braids to help secure the hair down during the windy day and give this battle-like look," said Matt. Here, the products and technique he used to create this hairstyle for Jaime Alexander.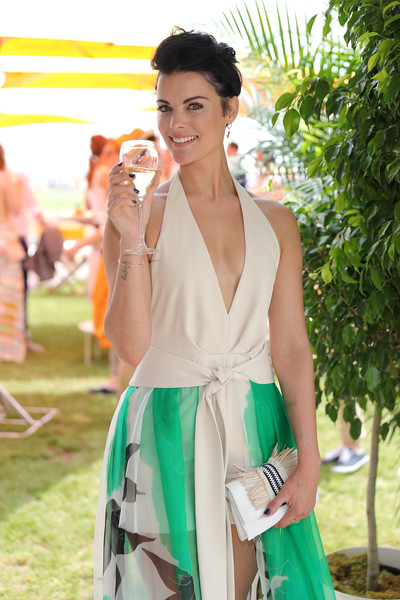 First, hair was prepped with Nutritive Bain and Fondant Magistral.
Then, Matt used L'incroyable Blowdry on Jaimie's damp hair and blow-dried product in.
For the first part of the style, Matt created two very fine, hairline braids on Jaimie and secured with pins.
Once the braids were done, Matt sprayed VIP Volume in Powder throughout Jaimie's hair to give body and lift.
Next, he wrapped the curling iron around her hair in different sections to create a very messy look.
Then, Matt grabbed and rolled Jaimie's hair and pinned in both the middle and again towards the nape of neck for a faux mohawk look. Jamie has an edgy cut with graduation down the back, so Matt wanted to play that up with the rolling of the hair.
Matt sprayed Fix Fabulous on the braids and dried them in using a little sock over his blowdryer to help set the style.
Then, to finish the look he sprayed Laque Noire all over.