The title is a bastardized Kerouac quote, friends.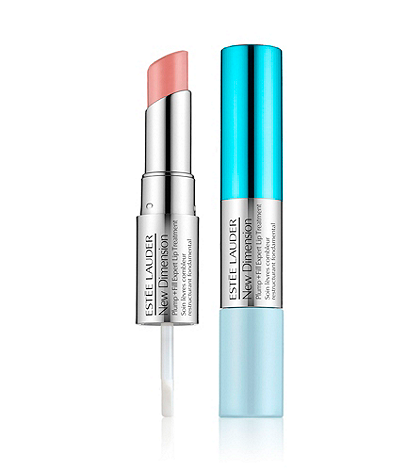 There are two sides to every story and Estée Lauder's New Dimension Plump + Fill Expert Lip Treatment's dueling formulas will make a convert of you. Eschew your standard-issue corporate-logo emblazoned balms in favor of this pout prettifier, which goes beyond simply imparting moisture. Slick it on to make the most of your pout before applying a stain, stick or gloss, or use it alone for a subtle, pretty sheen.
To use it, just channel famous philosopher we both know and love, Ciara. It's all about the 1-2 step. Step 1 is a serum that helps visibly define the lip contour area, thanks to light-diffusing optics, which neutralize shadows around the area. Over time, its pro-collagen complex helps to build up the lip area with visible volume. Step 2 is a plumper, a super-conditioning treatment balm imparting a barrier to provide moisture while eradicating your lifestyle of dry, flaky skin over time.
This lip enhancer has swiftly become my go-to. Have you tried it?