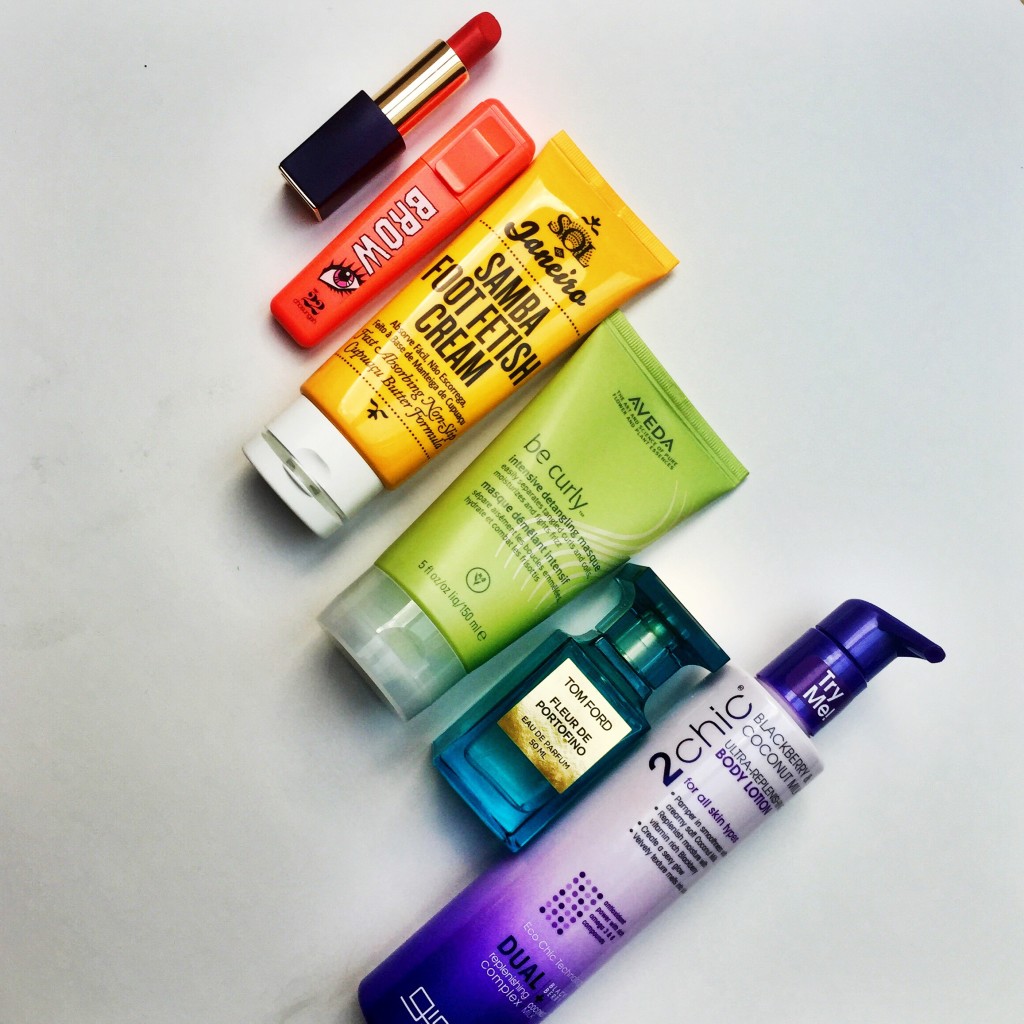 The Supreme Court did the damn thing (slash welcome to the '90s, Mr. Bahnks) and now we have Fifty States of GAY. To share my enthusiasm, I've picked a rainbow of my favorite beauty confections, some old, some new. Here they are.
Estee Lauder Pure Envy Color Matte Sculpting Lipstick in Restless  Kendall Jenner designed this poppy-meets-orange-crush hue herself.
Chosungah 22 Dong Gong Brow Maker This stuff is the BUSINESS. It blends a brush and a sponge to give you so many more brow hairs without making you look like Mommie Dearest. Get involved immediately.
Sol De Janeiro Samba Foot Fetish Cream Doesn't cause slippage all over my wood floor, smells divine and keeps my tootsies smooth and beach-ready.
Aveda Be Curly Intensive Detangling Mask Because the frizz is real and we're only a couple days into the summer solstice.
Tom Ford Fleur De Portofino I didn't think it could get better, chicer, or more divine than Neroli Portofino, but as ush, Tom Ford only improves on perfection.
Giovanni Blackberry & Coconut Milk Body Lotion  Listen, if you don't WANT to smell like you're resting supine on a Bora Bora beach with a drink in your hand and Henry Cavil by your side, then just DON'T slather on this lotion.