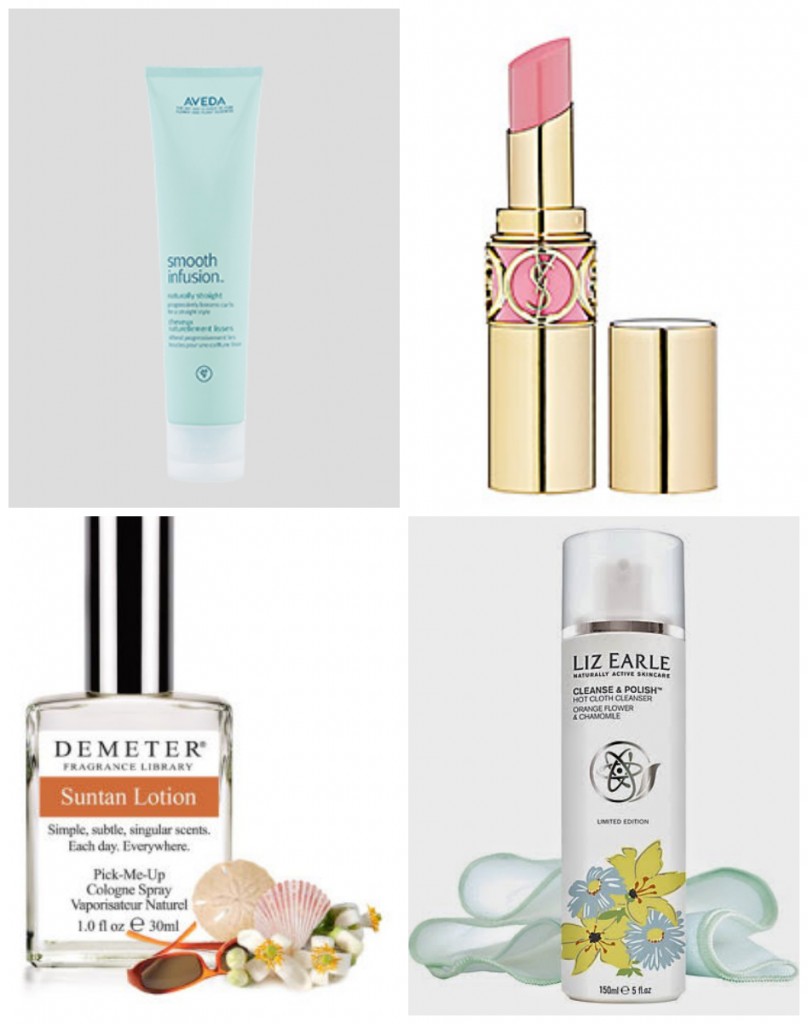 Aveda Smooth Infusion Naturally Straight : I've been washing my own hair a lot this month, and even though I try to avoid product, this cream has become a necessity in my routine since it gets me one step closer to straight hair.
YSL in Lingerie Pink: The perfect baby-doll pink.
Suntan Lotion Fragrance: I'm going to keep wearing this past September, Amber and I love it.
Liz Earle Cleanser:  Thanks to my new technique discovery, I'm loving this cleanser. 
—Julia Casella