This week, Official Mascara Correspondent Ashleigh Ciucci indulges in a little luxury lash lengthener and gives Cle De Peau Perfect Lash Mascara a spin. Here, her review in her words.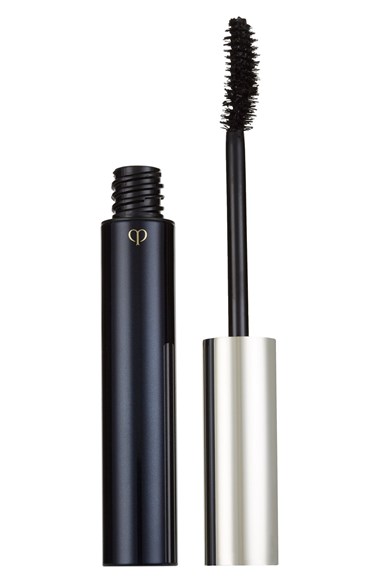 Cle de Peau is about chic luxury.  Their brand is built on clean, bright beauty with a high-end feel.  Judging a book by its cover, this mascara fits their mold.  The packaging is simple (navy tube with a small logo and a silver handle) and the price point is luxury ($50.)
The formula is ultra-creamy and grips really nicely to the lash with one coat.  The traditional curved brush really does aid in curl and builds nice thickness.  My second coat was a bit clumpy and because the bristles on the brush are soft, it made it difficult to comb through the clumps and get my lashes where I wanted them to be.  With that said, with the aid of a lash comb, my eyelashes were curled and thick and tres chic. With the formula setting and staying put, I didn't deem it necessary for an afternoon touch-up.
However, the most important takeaway is that this mascara is SUPER long-wearing.  When I say long-wearing, I mean Long-Term-Relationship long-wearing.  I applied this mascara on a Monday and all the remnants weren't gone until Tuesday night. Soap and water with a washcloth and  eye makeup remover still left the product at my roots.  And when I applied mascara the next day, it gripped to the leftovers.  When I finally removed that day's mazzie (not the one reviewed here), I used oil-based eye makeup remover to get my bare lashes back.  If you're looking to splurge on a mascara, but this one; you def get the most bang for your buck!
—Ashleigh Ciucci
Would you try this one out? Cle De Peau Perfect Lash Mascara retails for $50 at Nordstrom.com.