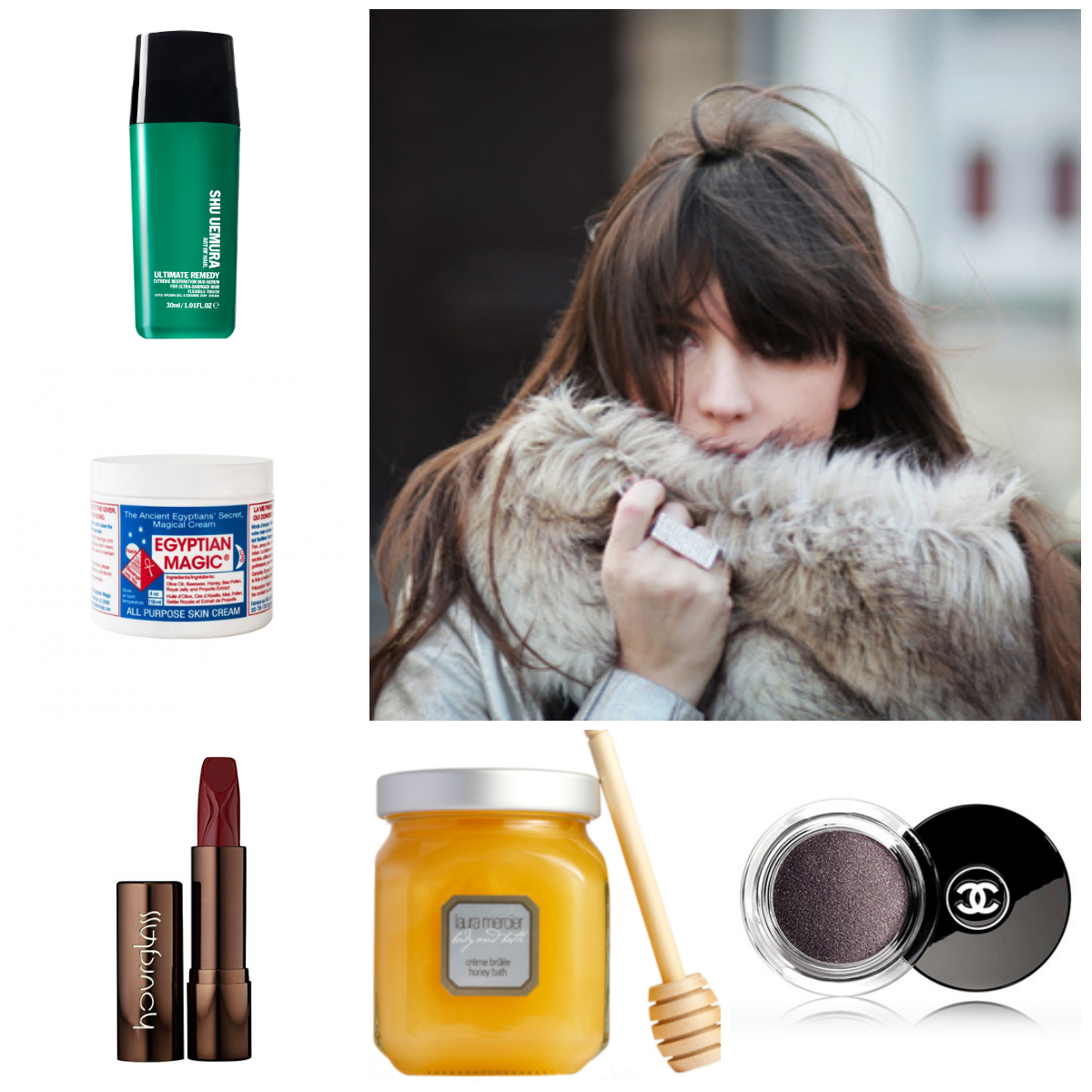 Shu Uemura Art of Hair Ultimate Remedy Serum: First (and most importantly) this stuff smells amazing. Second, it is like no other serum you own: it has a dual chamber so with each pump you get a blend of cream and serum. The cream is loaded with ceramide (a naturally occurring lipid that is lost when hair is damaged) and since lotus is moisturizing and fragrant, the serum is infused with the flower.
Egyptian Magic Skin Cream: Another cult fav that I am only starting to use now (last month it was Philosophy's purity facial cleanser) this moisturizer is natural, only has 6 ingredients and protects from the harsh winter air. Sometimes I won't even wash it off in the morning and instead just layer my makeup over it.
Hourglass lipstick in Icon: I already know this easy, no fail, red is going to save me during all the end of the year maddens. Pair it with mascara and voila! it looks like you cared/ didn't wait until you were in the cab to think about your makeup.
Laura Mercier crème brûlée honey bath: The colder it gets, the more baths I take. Nothing beats this super luxurious bath honey. It leaves skin silky soft and sweet smelling.
Chanel Illusoire D'Ombre: An old favorite, I started using this eyeshadow when I watched a great makeup tutorial by Lisa Eldridge. It has re-entered my routine and will stay with me through the holidays because it delivers the right amount of sparkle: festive without looking like Kesha was your inspiration.
Follow Julia on Twitter: @Julia_Casella.