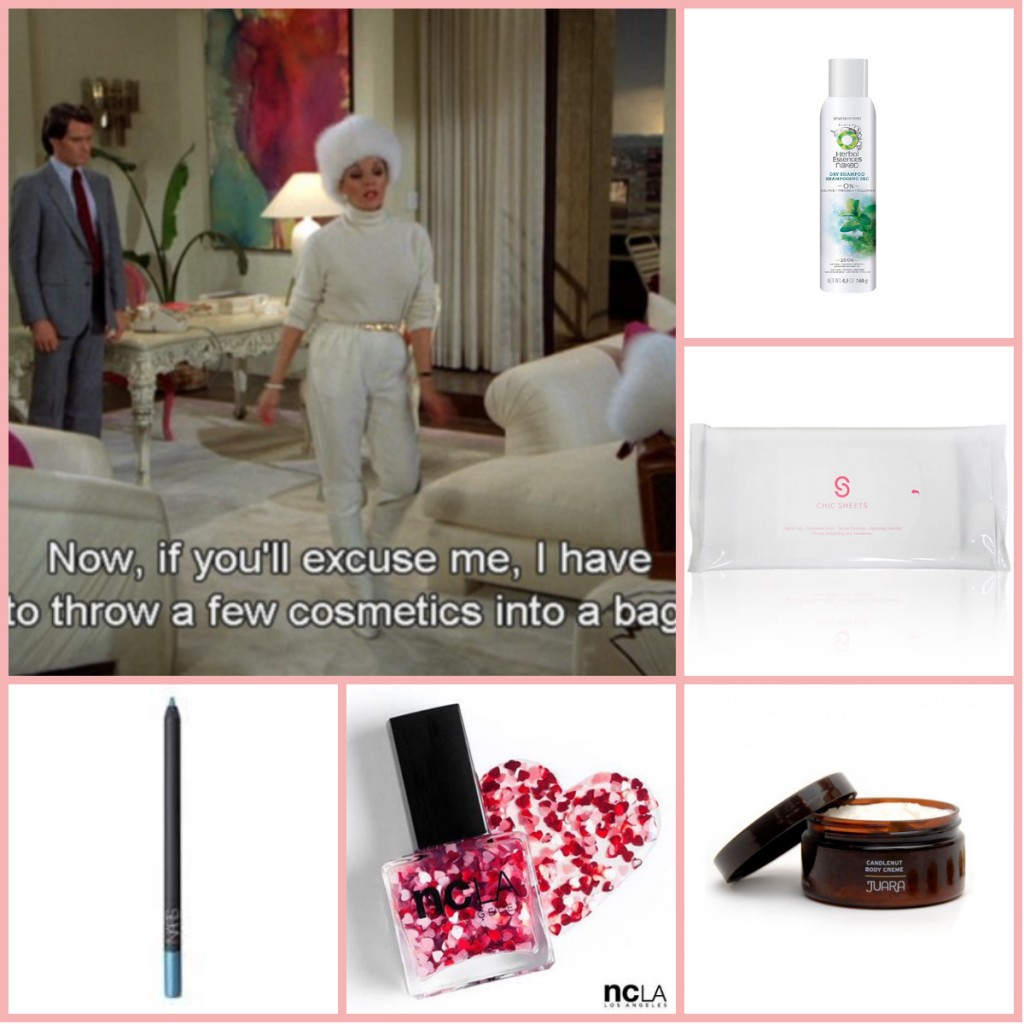 Herbal Essences Dry Shampoo ($7): When it comes to the field of beauty, my area of expertise is dry shampoo. I may not be able to help you with nail art, or liquid eyeliner but I will definitely help you not wash your hair. I promised you this dry shamp would be in my January Favorites and it is. The travel size hasn't left my bag all month.
Chic Sheets ($12.50): : Another purse staple and extension of my " I don't wash my hair and I don't care" motto, these hair refreshing dry towlettes (they look and feel like dryer sheets) tame frizz and static, leaving behind a sweet scent.
Juara Candlenut Body Cream ($35): You know when you get a box of chocolates and you take a bite of each one and put back the rest?  Well that's what I do with body creams. I'll open one, try it a few times and then move on to the next. Just as I was trying to streamline my body cream collection, this sample came in my Birchbox. Body butter is body butter, right? Except I tried the cream post shower that afternoon and ordered it within 5 minutes. Seriously, I needed it. It has the most deliciously subtle scent and it isn't greasy in the slightest.
NCLA Heart Attack ($16): Heart confetti for your nails!
NARS Khao San Road Eyeliner ($24): It's easy to be intimidated by colored eyeliners but I promise you, once you start using them you will be hooked. Not to mention it can bring your routine down to one step because no one is going to look at the rest of your face when your eyes are this pretty. I stopped carrying around 1 billion eye pencils because I just swipe this bright blue from NARS on at the end of the day (even if I have a black or brown eyeliner on, I just go over it) for a really easy going out look.
Follow Julia on Twitter: @Julia_Casella