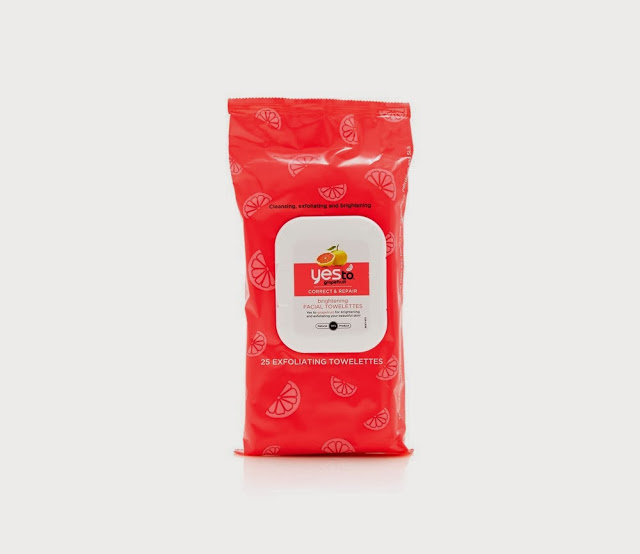 On Wednesdays, I'm typically too tired to do anything beyond taking in a little American Horror Story before falling into my bed. These Yes To Grapefruit Brightening Facial Towelettes are great for keeping on your nightstand to ensure you'll remove all traces of makeup before turning in for the evening. Best of all? They're a seriously thrifty $6 at 3floz.com. And you can opt for auto replenishment, so you don't have to become a towelette hoarder, like moi. 
Are you a towelette gal or a full-frontal face wash person?

Like this post? Don't miss another one! Subscribe via my RSS feed.