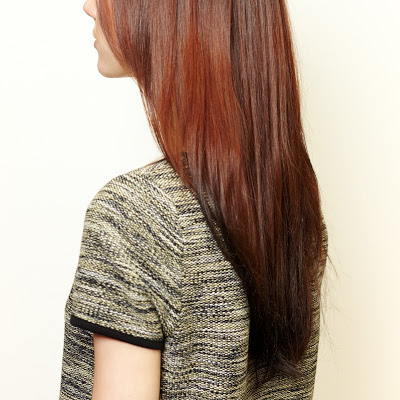 Reverse ombre, achieved with Clairol Nice 'N Easy Liquid Hair Color
It's high time for the art world to admit that the avant-garde is dead.–Camille Paglia 
The great thing about living in a beauty world where everyone's pushing the envelope all the time is that for every trend, there's a flipped/reversed version. As the great poet Missy Elliot once proclaimed in song, "You put your game down, flip it and reverse it." And that, my friends, is what's going on in the world of ombre hair color. Clairol spokeswoman Marie Robinson came up with this technique called reverse ombre, that's great for anyone with blonde to medium brown locks.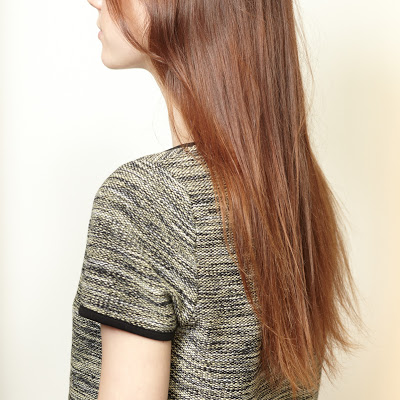 The model, before
This look is surprisingly simple to pull off at home. Look for Clairol Nice 'N Easy Hair Color in two shades in the same family for similar results. The first should be 1-2 shades darker than your current hue. The other should be 3-4 shades darker for (Johnny) drama.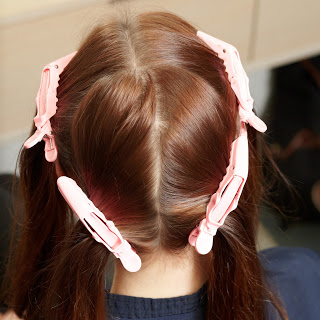 Step 1: Prep
Divide hair into four large sections, securing each section with a plastic clip.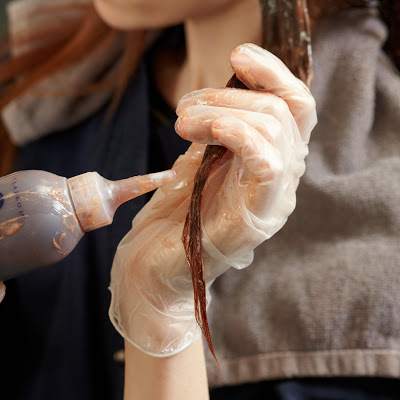 Step 2: Application
1. Prep the lighter shade. Apply the dye several inches away from the scalp to the mid-lengths of the hair on all four sections. Coat the hair using a zig-zag motion to avoid streaking.
2. Prep darker shade and apply from the ends of hair to the middle, where the first color ended. Again, apply color in zig zags.
3. Wait for 25 minutes. Then rinse.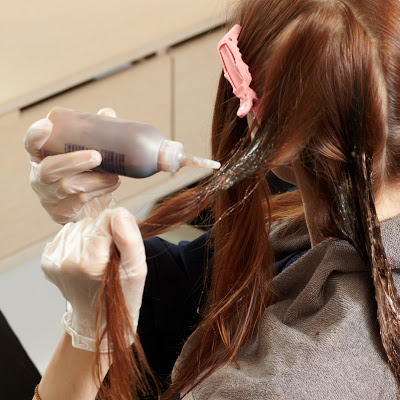 For blondes,  go with a brown or dirty blonde at the tips for contrast. For naturally dark hues, Marie suggests going a little red with your base and finishing with dark tips for richness. Then, work it. 
What do you think? Is the reverse ombre a look you'd try at home?
Like this post? Don't miss another one!
Subscribe
via my RSS feed.