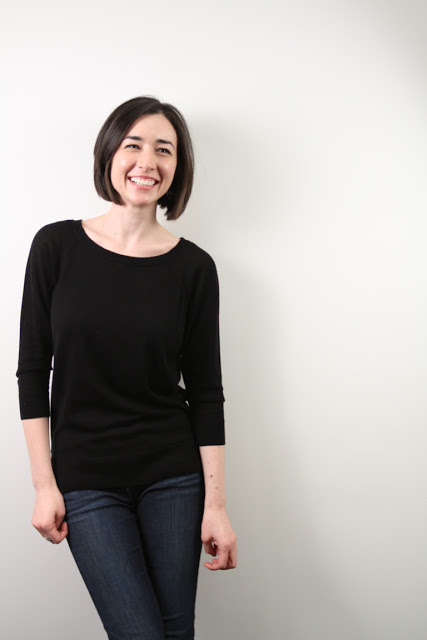 MIT grad
Jasmina Aganovic
founded
Stages of Beauty skin care
, and now launches her latest venture in beauty,
Bona Clara,
an educational beauty brand that teaches women about the changes happening in their skin by age. The grooming guru cut her beauty teeth at such fantastic beauty brands as Living Proof and Fresh before branching out on her own to helm her own company. You'll want to try Bona Clara's Makeup Remover (there's a different formulation for 20s, 30s, 40s and 50s+)–it removes even waterproof mascara while infusing the delicate eye area with anti-aging ingredients. With her ivy league pedigree, years working at some of the industry's top brands and entrepreneurial experience under her belt, I thought Jasmina's advice would be golden, and it is. Here, her
Five Rules for Life
, in her words. 
1. Don't fear mistakes. 
Mistakes in today's society are so stigmatized. This dulls our ability to be creative, and inhibits our willingness to try new things. You need creativity and openness to exploring if you are going to find the things and people that make you most fulfilled in life. We are so afraid about making mistakes that we forget this. When I graduated from college, I changed jobs 3 times in one year, and everyone thought I was crazy. In fact, an interviewer (while I was looking for my 4th job – hah!) told me that my resume looked schizophrenic. Looking back, each of those job experiences was immensely valuable, but I never would have explored them if I had let a fear of making a mistake govern my decision-making. In reality, we can recover from a mistake, but we can never get back the time spent in an unfulfilled day, month, year(s).
2. Avoid the bad guys.
We put pressure on ourselves for lots of things in life. This is a big enough battle as is – why introduce "bad guys" into the mix? They are the people who drain our energy, bring us down, are dishonest, etc. They come in lots of flavors, and none are worth doing battle with. Just plan them out of your life. We need to be around people who inspire and energize us if we really want to be unstoppable. This applies to all aspects of life, and has been especially important in my professional life. The people on my team are the most incredible people to work with. They make every day fun, exciting, and inspiring. There is no way Bona Clara would be what it is today without the amazing people we have behind it – and we are just getting started.
3. Make change your BFF. 
Outside of the memories we make, nothing actually lasts forever. The fact that life is transient in all respects gives us a huge opportunity for reinvention, experimentation and adventure. If you don't like something, change it. No one says that things always have to stay the way they are. And if you love everything in your life right now, think about how you can make things even better. We are capable of more than we know. This is a huge lesson I learned from our Brand Reps. They are using our business platform to create change in their lives – and not just professionally, but in their personal lives as well. Seeing them harness the inevitable change in life in their favor has been incredible. Life is long, but goes by fast. We have the opportunity to fill it with so many interesting and exciting things as long as we remind ourselves that we can.
4. Find interesting people. 
The people we spend our time with are what make life a constant adventure. They lead to great conversations, new things learned, and memorable experiences. Having friends with lots of different interests, passions, and personalities can enrich your life tremendously. My time at MIT got me hooked on this. There are so many unique people doing cool things on that campus and when I graduated I continued seeking this out. Not only has this helped me be more open-minded, but it has kept me learning and discovering new things at a pace I couldn't have if I only surrounded myself with one type of friend group.  This doesn't mean that you have to be best friends with everyone, all it means is that you can recognize unique qualities in people and that they help make some part of you happier and more fulfilled.
5. Be a rolling stone. 
Just. Keep. Things. Moving. (extra points if you can look as cool as Mick Jagger while doing it). Whether things are good, or not-so-good, find ways to keep some momentum in your life. There is no easier way to limit our potential than letting things stagnate.  It doesn't take much to find momentum either. It can be with a new routine, different people, or even just by waking up at a different time. Tweaks like this make a surprisingly meaningful difference. In college I felt like I was in a bit of a rut – stuck in this constant grind of classes, p-sets, and exams… and it was wearing on me. I decided to mix it up and got certified to teach Pilates. I ended up teaching 2 classes a week until I graduated. It helped break up the typical grind of my day, energized me, and introduced me to new people (but it definitely didn't make me as cool as Mick ;P)
Thanks, Jasmina! Stay tuned for more Five Rules.

Like this post? Don't miss another one! Subscribe via my RSS feed.