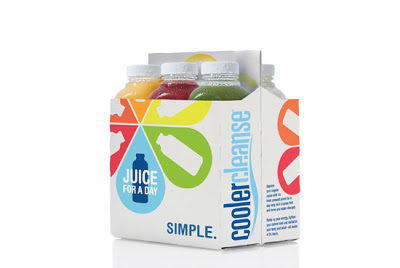 Cleanses are clearly THE diet of the decade after we eschewed carbs in the early Aughts and were fraught with fat-free in the '90s.

I love a good cleanse after an especially indulgent month or two to get back on track and
Juice For A Day's Cooler Cleanse
is likely to become my go-to. I'm a fan of
BluePrint
, like everyone else on the planet, but I'm also a fan of paying my rent, so I had to quit it with their overpriced blends. JFAD offers the same results and experience for only $58, a much more palatable price. For six juices, you'll get a range of sweet to spicy, which you drink every two hours. You get the standard juice gems like multiple green juices, spicy lemonades and end the night with the thick, cashew-milk blend that feels like an indulgent milkshake after a day sans food. After the cleanse, I felt energized, less likely to snack on carbs and was leaner, overall. I'd definitely invest in this one one day a month going forward. THe Juice For A Day cleanse costs 
$58,
coolercleanse.com.
Do you have a favorite cleanse?
Like this post? Don't miss another one!
Subscribe
via my RSS feed.