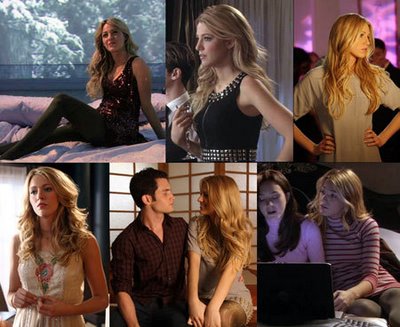 I mean, my girlcrush on Gossip Girl's Serena van der Woodsen (played by Blake Lively) has nearly eclipsed the one I'd had previously on Becki Newton (who plays Ugly Betty's Amanda Tannen/Sommers). I mean, LOOK at Serena's hair. Just look. It's kind of incred, n'est-ce pas? In fact, I've never been as flattered as I was when I read this post my beautiful friend Erika wrote comparing YOURS TRULY with THE Serena. Van. Der. Woodsen. I'm preening as I TYPE. Seriously.
But let's get back to biz. What do you need to keep in mind when channeling this look? Lustrous hair and nails, dolls. Serena is the QUEEN of that sovereign nation. I recommend:
AVEDA Brilliant Spray On Shine: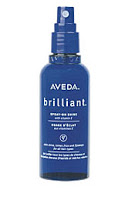 I usually run from liquid shine enhancers for fear that they'll make my hair too wet (my hair is naturally curly and when I'm wearing it straight, the wetter my hair gets, the more curl ensues.) This one somehow breezes on with a dry, light touch. It tames frizz and minimizes flyaways. I love to apply it last after curling my ends with a big fat curling iron. Fun tip: spray sections with hairspray BEFORE curling them.
Sally Hansen SALON Nail Lacquer in Made You Blush: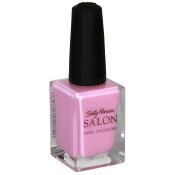 This polish is a muted, cotton candy pink. Perfect for summering at the Hamptons à la Serena. Best of all? You won't blow your swanky NYC private school tuition on it. It's only $6.
Also, I'm pretty sure I'm the only person over the age of 19 who is BEYOND jazzed for Blake to return to the silver screen in The Sisterhood of the Traveling Pants 2. I see movies of that genre on opening day. Is that weird? How are you coping with your GG withdrawal? Personally, I'm wearing a strange amount of headbands like my gals B and S. Tell me what you're doing in the comments.
You know you love me.
XOXO,
Fab
Image credit: thesechronicles.blogspot.com, aveda.com, walgreens.com