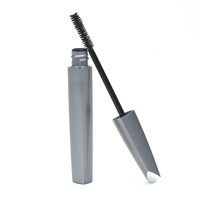 Q: The other important question I should have asked, besides guessing at the product categories, was what items should I apply, and in what order. Like, do you always wear foudation, blush/cheek, liner, mascara, concealer, lip gloss? And: shadows. Always wear, sometimes wear, etc. Concealer? or just more of the foundation?
Thanks! You're the BEST!
Beauty Wannabe

A: Unless I'm going to the gym or doing a "no makeup day" which includes VERY minimal makeup (just concealer, balm and mascara, BTW), I have a very specific product list. This is my everyday look, the one I rock to work and during the day on weekends. I rarely wear no makeup (unless I have a tan). Here's my everyday list, in the right order. I usually don't wear shadow unless I'm going out or if I have time.
Concealer (I apply at the beginning and a bit more at the end as well)
Tinted Moisturizer (I like Laura Mercier's) or Foundation, depending on how my skin looks
Either a Blush Stick or a Bronzing Stick (sometimes a combo of both)
Pencil Liner on the top lashes only
Non-dramatic, but effective Mascara
Balm or Gloss
We've gone over all components of this list except for mascara and concealer. Here's what I recommend. I've limited the selection to two per category for you although, obviously, there are SEVERAL I adore.
Concealer
One of my favorites is Laura Mercier Secret Concealer. There are others included in the list to which I linked that are also good.
Also great: Elizabeth Arden Flawless Finish Maximum Coverage Concealer $18. Here's a review I did for it for TotalBeauty.com:
This tiny mirrored compact won't waste precious purse real estate. A yellow-based concealer, it erases dark circles and hydrates just enough to mask fine lines. Lightweight, yet full coverage with a matte finish that yields non-greasy, even-toned skin. Long-wearing but easily blendable product is best used for the undereye area – those with oily skin should avoid it for blemish camouflaging. Other imperfections (acne scars, etc.) run screaming when spackled with a bit of the product applied with a concealer brush.
Mascara
Prescriptives False Eyelashes Plush Mascara $19.50 has wowed me. It's not quite as dramatic as Diorshow, but does the job – I love how black the black is. I use it during the day because I like just a tad more drama at night, usually along the lines of Fiberwig or the aforementioned Diorshow.
L'Oreal Lash Architect $6 (pictured above)
Lash Architect launched while I was in college, I believe, but it's still one of my favorite drug store mascaras. The brush glides well and the formula is enriched with jojoba and Vitamin B5 so that "new mascara bottle" feeling last a bit longer. Is there anything better than that, BTW? New Mascara Day is right up there with New Sheet Day (although obv, the latter happens more often).
Photo credit: drugstore.com