It's that time again, the time to let go of some of our favorite titles streaming on Netflix. While there are several films leaving the site this June 2018, here are my recommendations for the ones you should be sure to watch before they depart.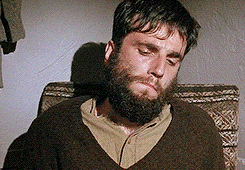 My Left Foot (1989)

Daniel Day Lewis delivers an Oscar-winning performance as Christy Brown, an Irish writer and painter born with cerebral palsy. Based on a true story, the film depicts Brown's upbringing and career as an artist who learns to write using only the toes on his left foot. [Leaving 6/1]
The Young Victoria (2009)
Emily Blunt stuns as Queen Victoria in this biopic that details the early years of her reign and relationship with Prince Albert. The costume and set design alone are reason enough to watch this film. [Leaving 6/1]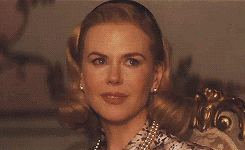 Grace Of Monaco (2014)
Iconic Hollywood actress, Grace Kelly, married Monegasque royalty and embarked on what everyone thought would be a fairytale. But life as a princess isn't always happily ever after. [Leaving 6/8]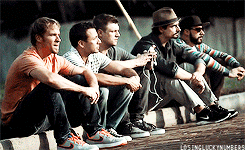 Backstreet Boys: Show 'Em What You're Made Of


As someone who was too young to fully appreciate the US boyband era of Backstreet Boys, NSYNC, New Kids On The Block, 98 Degrees, and so on and so forth, I really enjoyed this documentary. The members of the Backstreet Boys come together to tell the story of their rise to fame, drama with their manager, and fights between members. [Leaving 6/16]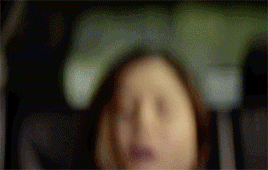 Cake (2014) 
Jennifer Anniston's stirring performance gives a window into the daily struggles people with chronic pain face in this film about a woman reeling from the suicide of a member of her chronic pain support group. [Leaving 6/20]
Marvel Studios' Captain America: Civil War (2016)  
Captain America: Civil War is one of my favorite Marvel films. The third stand-alone Captain America film reads more like an Avengers movie; however, the tone is darker as the members of the Avengers deal with the problem of accountability. If superheroes are essentially weapons of mass destruction, who should be responsible for regulating them and who takes responsibility for the casualties they incur in trying to save the world? [Leaving 6/25]

While Netflix taketh away, it also giveth. Arriving June 1st are Blue Jasmine, a film about a socialite who goes to live with her sister after her marriage fails, and He Named Me Malala, a documentary following the inspirational story of Malala Yousafz. Also, on June 1st, The Departed will be available on Netflix. This undercover cop thriller—directed by Martin Scorsese and starring Leonardo DiCaprio, Jack Nicholson, Matt Damon, Alec Baldwin, Martin Sheen, and Mark Wahlberg—is one of my all-time favorite movies. After June 2nd, you can stream Colin Firth's tour de force performance in The King's Speech. Finally, on June 5th, Netflix will add Marvel Studios' Thor: Ragnarok to the streaming service.
Read the full list of all the titles leaving and coming to Netflix here.
Image Source: IMDb