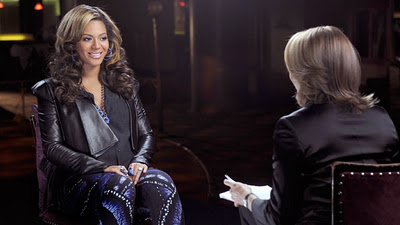 Did you catch Beyonce Knowles on 20/20 on Friday, December 2nd? Well even if you didn't, I've got the lowdown for you. The superstar mogul and fashion and beauty icon was a guest of Katie Couric and makeup artist Mally Roncal created her glow, gorgeous luminous look. Here's the inside scoop, via Mally:

Start by using my concealer to brighten under the eyes or any other place that needs help.
Next, use my subtle highlighter and contour powder to really bring out your inner beauty! The highlighter lifts the face and even illuminates the eye area. The contour powder instantly makes you look like you lost five pounds.
For eyes, I opted for my creamy, shimmery eye shadow, bulletproof Eyeliner and my secret: Volumizing Mascara.
To create glossy, Beyoncé worthy lips, I used my High Shine Liquid Lipstick.
This look is great for any skin tone and any age!
These essentials can be found in Mally's "My Favorite Things Collection." This kit contains all the Mally products used on Beyoncé, and will debut on December 9th for $59.50 on QVC.
Like this post? Don't miss another one! Subscribe via my RSS feed.