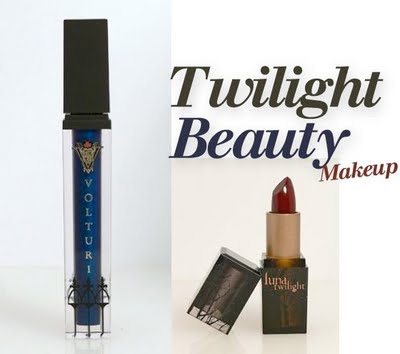 Today's Women's Wear Daily reports Harry Haralambus, whose investment firm Lambus Partners secured the license to produce the makeup affiliated with the "Twilight" series, believes its cachet could sustain cosmetics after the run of the movies, and its appeal extends beyond teens. "If I walked into a store, I feel like I would buy it without affiliation," said Jaega Haralambus, Harry's daughter and Twilight project coordinator. "You will find with fans of 'Twilight' that it's not just teenyboppers, the moms have all started reading the books and watching the movies." The Twilight beauty franchise will be launching the middle of next month, today's paper reports. Volturi Twilight, aimed largely at teens, will launch at Hot Topic, Torrid and Ulta; while Luna Twilight, targeting older girls and teenagers' mothers, will launch at Nordstrom and Dillard's.
Click here to read the full article.

Image credit: newmoonmovie.org
Like this post? Don't miss another one!
Subscribe
via my RSS feed.