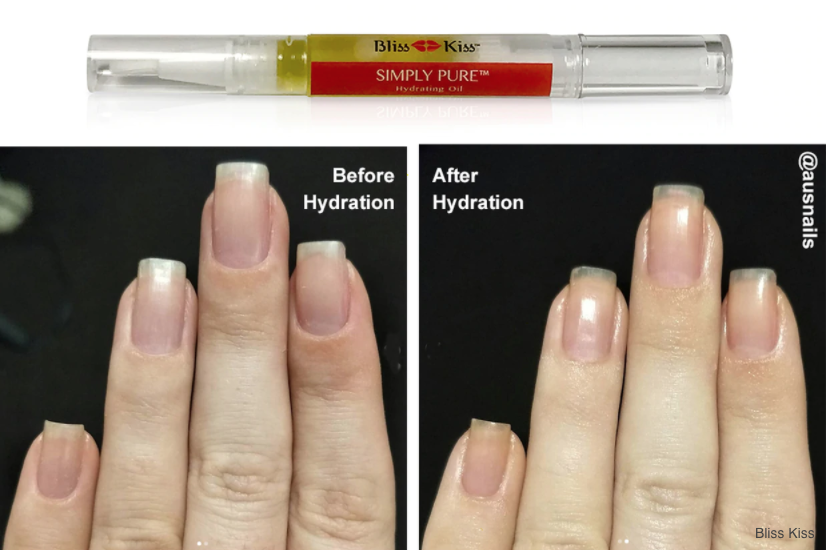 1. Bliss Kiss Simply Pure Hydrating Oil Pen ($6.42)
This cuticle oil pen is raved about in the nail community, so I had to try it. It contains jojoba wax ester, which is a substance close to the skin's natural oils so it absorbs better. I've tried tons of cuticle oils and this is one of my favorites because of the consistency. The oil is richer than most of the oils I've tried, so it provides more lasting moisturization. Plus it comes in different scents!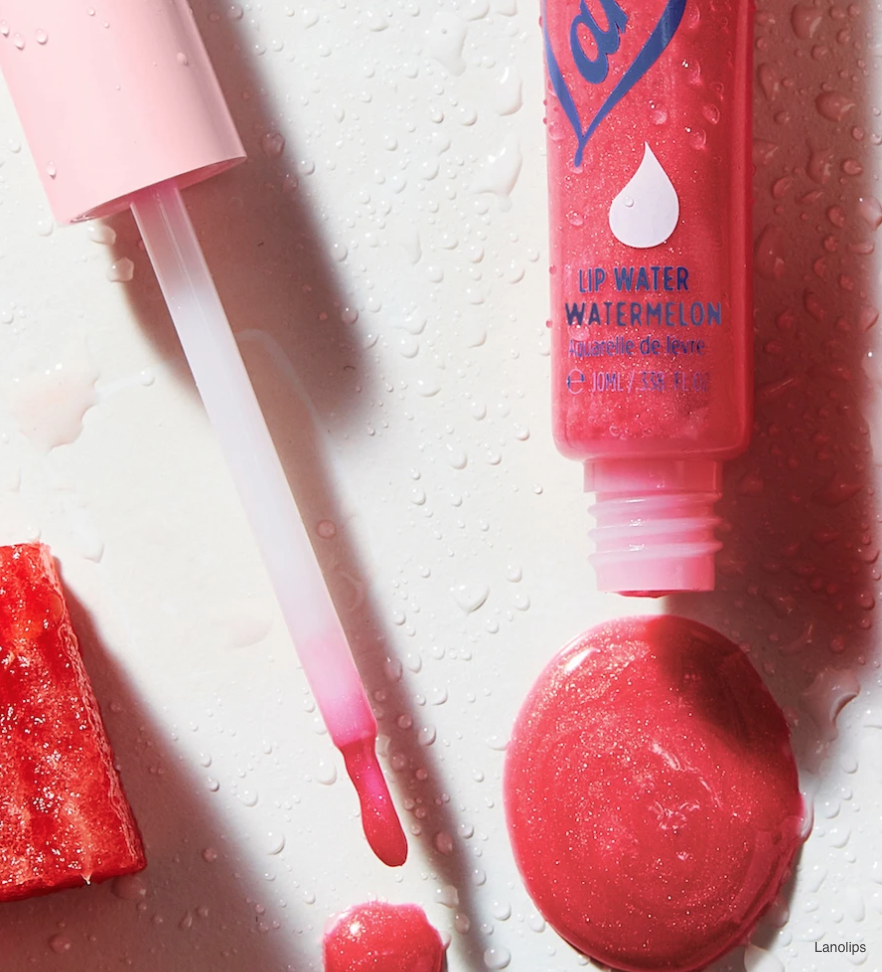 2. *Lanolips Lip Water Watermelon ($17)
I'm constantly trying lip balms and glosses, so I'm somewhat of a lip care fanatic. I love the Lanolips Lip Water because it feels so lightweight on the lips while still delivering top-notch hydration. It's not sticky at all and it smells amazing.

3. Glisten & Glow Premium Rounded Tip Flat Nail Polish Brush ($0.12)
I'm in love with wide nail polish brushes; they make application so much easier—faster and cleaner. But, traditionally, polishes came with thin brushes. While Essie has converted to a wider brush in its new releases, I have tons of Essie polishes with thin brushes. Enter the Glisten & Glow brush replacement. This brush is meant to replace thin brushes in Glisten & Glow polishes, but YouTuber Polish Lab Rat put me on to the fact that these brushes also fit in Essie caps. I've now replaced over 15 old Essie polish brushes with the Glisten & Glow brush, and I'm thrilled.
4. *The Jojoba Company Ultimate Youth Potion + L22 ($44.95)
As a person with oily/combination skin, I never thought I'd be as in to face oils as I am now. But I really love using a small amount of a good face oil to help balance my skin and lock in hydration. The Jojoba Company's Ultimate Youth Potion uses jojoba—an ingredient I've been loving lately—plus their patented L22 formula. L22 is a blend of jojoba, macadamia, and olive oil combined in the same ratio of those found in young healthy skin to mimic the skin lipid profile of a 22 year old.