Before becoming the co-founder of Clarisonic (the miracle device that leaves your face the cleanest it has ever been), Dr. Robb spent a decade of his life as an HIV/AIDS researcher. His two worlds merge in the latest collaboration between the brand and the Keith Haring foundation.
Keith established the Foundation shortly before he died to do three things:
1. to preserve and exhibit his artwork.
2. to provide support to not-for-profit organizations that assist children, as well as organizations involved in education, research and care related to HIV and AIDS.
3. to be a source of accurate information about his life and work (this website is an example).
A series of three sets (
LOVE
,
POP
and
DANCE
), each come with the Keith Haring travel bag. Adorned with his most iconic work, these sets are limited edition and available at
clarisonic.com
, Nordstrom, Sephora, Macy's, Ulta and Dillard's.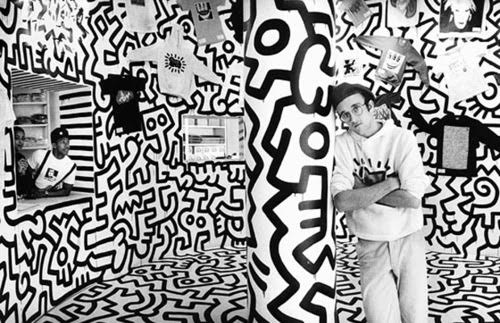 —Julia Casella