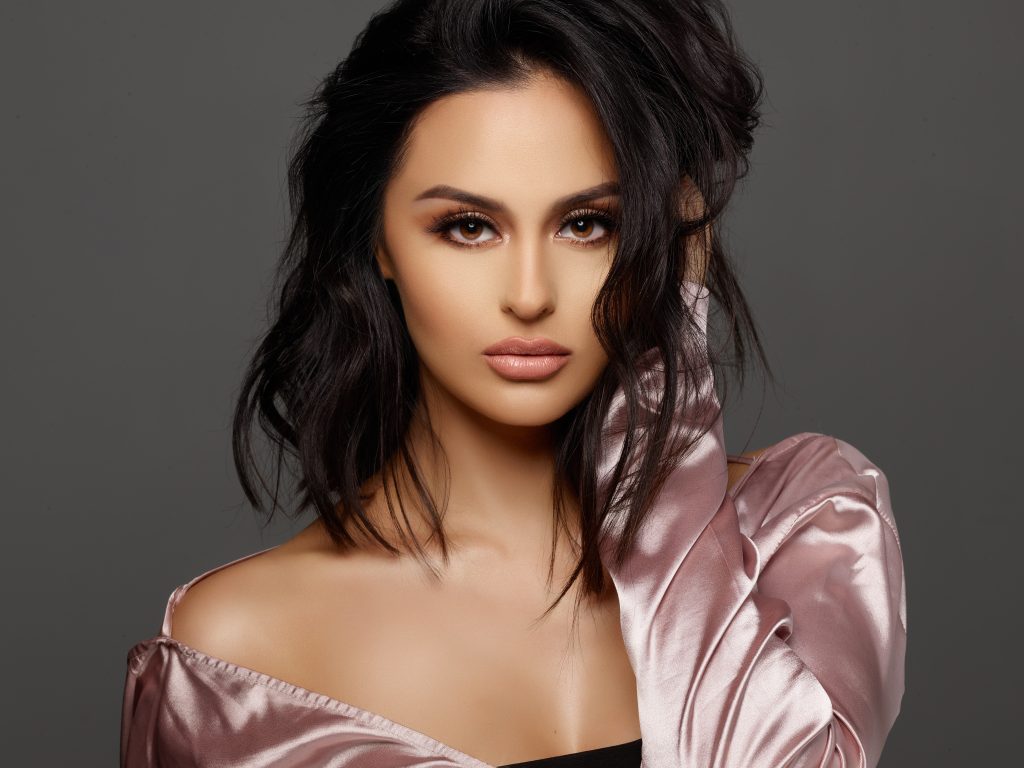 Christen Dominique is a YouTuber who has amassed over 6 million followers across all her social channels, with 4 million subscribers on her YouTube channel alone. Thanks to her Guyanese-Portuguese, Mexican, and Arabian heritage, Christen appeals to a wide, global audience.

In January 2018, Dominique launched Dominique Cosmetics with the Latte Palette – inspired by her ritual coffee that she shares with her mom and now with her fans. Within 1 year, Dominique Cosmetics has been seen and supported by some of the beauty industry's most beloved influencers. Dominique Cosmetics even recently launched a line of liquid lipsticks in gorgeous hues. Here, Christen shares her 5 Rules For Life, in her words.
1. Be patient and listen.
We're in a world where we experience instant gratification so easily with platforms such as Instagram. We all want information now so we tend to get impatient about the smallest things. I always take a step back from what I'm doing, whether it is writing an email or answering a text, etc., to think about my response without reacting so quickly to ensure my message gets across.

2. Take risks!
Taking risks can be scary, but the results can be extraordinary! I took a risk with my career by moving to LA with my family to pursue a YouTube career and it has been so worth it! I didn't know what to expect, but I went with my gut, which told me pursuing my passion and growing my beauty business was the right thing to do. I used to work in insurance behind in a cubical and I am so proud of the risk I took and where I am today, as a founder and YouTube beauty influencer. Now, I always take a little risk in whatever I do!

3. Always take time for yourself.
I really enjoy spending time and helping my family, friends and people in general with whatever I can. However, it's also important for me to take a moment to myself and clear my head. I always schedule time to take a bubble bath and listen to guided meditation or music to relax for at least 10 to 30 minutes. I find that when I do this at least twice a week, I clear my mind and am able to make better decisions. Doing this helps me releases any frustrations or anxieties.

4. Dance!
I love all kinds of dance from hip hop to ballet to jazz. Fun fact, I was captain of my dance team when I was younger and it was my first passion. Whether I was creating routines, practicing or teaching them, I felt the happiest. I'm not a professional dancer anymore, but I definitely still practice when I can. It's a hobby that I never let go of. I think it's important to always do a little of what you love every day and it's the only way I can exercise.

5. Always be prepared.
I keep my "no makeup, makeup" essentials, which include concealer, a brow pencil, lip balm and mascara in all my purses just in case something comes up! I always feel prepared and as if I can do anything with these!
Thanks, Marlena! Stay tuned for more Five Rules installments.
"Five Rules," is a series on Rouge18 in which I ask others to share their five rules for life about anything and everything. You can learn a lot about a person by reading which five things govern their actions, no?