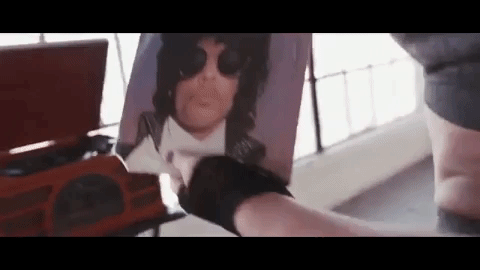 As 2018 comes to a close, it is important to reflect on the art that spoke to us throughout the month. There were several contenders for each of our categories—beauty, dance, music video, movie trailer, comedy, interview, and long form content—but only one winner could prevail for the month of December. Keep reading to find out who made the cut for this installment of Rouge18's "The World Is A Stage" series!
Beauty: Jackie Aina – We Need To Talk About Skin Bleaching
YouTuber Jackie Aina's powerful video speaks about the issue of skin bleaching and a recent high profile collaboration that brought it to the forefront.
Dance: Syncopated Ladies Tap Dance Salutes A Legend
These wonderful women perform a stunning tap dance to Prince's "When Doves Cry."
Music Video: Billie Eilish & Khalid – Lovely
The soulful ambience of Billie Eilish's "lovely" featuring Khalid is captured so powerfully by the effects in this music video.
Movie Trailer: Marvel Studios' Avengers Official Trailer
I'm a huge fan of the Marvel Cinematic Universe, so naturally one of my favorite trailers of December was the trailer for Avengers: Engame, the final Avengers movie which will be premiering next year
Comedy: David Dobrik Helps His Friend Come Out
David Dobrik's vlogs are consistently 4 minutes and 20 seconds of comedic gold, but this vlog was particularly heart-warming. David helps his friend come out to his family and surprises him with a new car.
Interview: The Daily Show – Meek Mill & Advocating for Criminal Justice Reform
Meek Mill has in many ways become the face of criminal justice reform after his recent prison sentence for violating probation shocked the nation. Trevor Noah and Meek Mill have an insightful discussion about the flaws of the criminal justice system and the sorts of environments that funnel young, disadvantaged people into a life of police contact and jail time.
Long Form Content: Ashley Graham's "Pretty Big Deal" Podcast with Serena Williams
The Queen Serena Williams sat down with Ashley Graham on her Pretty Big Deal podcast to discuss tennis, entrepreneurship, motherhood, and how she overcomes adversity.
"The World Is A Stage" is a monthly series on Rouge18 highlighting art and performance of various sorts for your viewing pleasure.