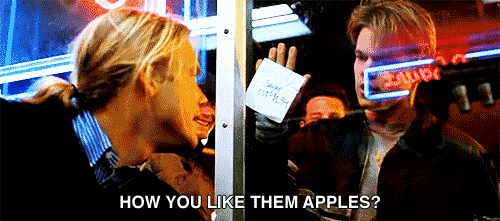 1. Good Will Hunting (1997)
It was the movie that skyrocketed Matt Damon and Ben Affleck too fame, and also earned them an Oscar for Best Writing. And as always, Robin Williams' performance is stunning. This film is a must watch.
[arriving November 1st]
2. Patriot Act with Hasan Minhaj (2018-)
The Daily Show alum, Hasan Minhaj has a new Netflix late night show that combines comedy and nuanced discussion of politics, society, and culture. If you know anything about Hasan Minhaj, you know it's going to be good.
[arriving November 4th]
3. Trevor Noah: Son of Patricia (2018)
Speaking of The Daily Show, Trevor Noah's (current host of The Daily Show) latest comedy special promises witty humor and touching stories.
[arriving November 20th]
4. A Christmas Prince: The Royal Wedding (2018)
Netflix original, A Christmas Prince, was a guilty-pleasure hit last holiday season. The movie followed a young journalist assigned to cover a story on a prince and, of course, romance ensued. Always happy to give the people what they want, Netflix is back with a sequel just in time for the holidays.
[arriving November 30th]
For a full list of titles coming to Netflix throughout November, go here.