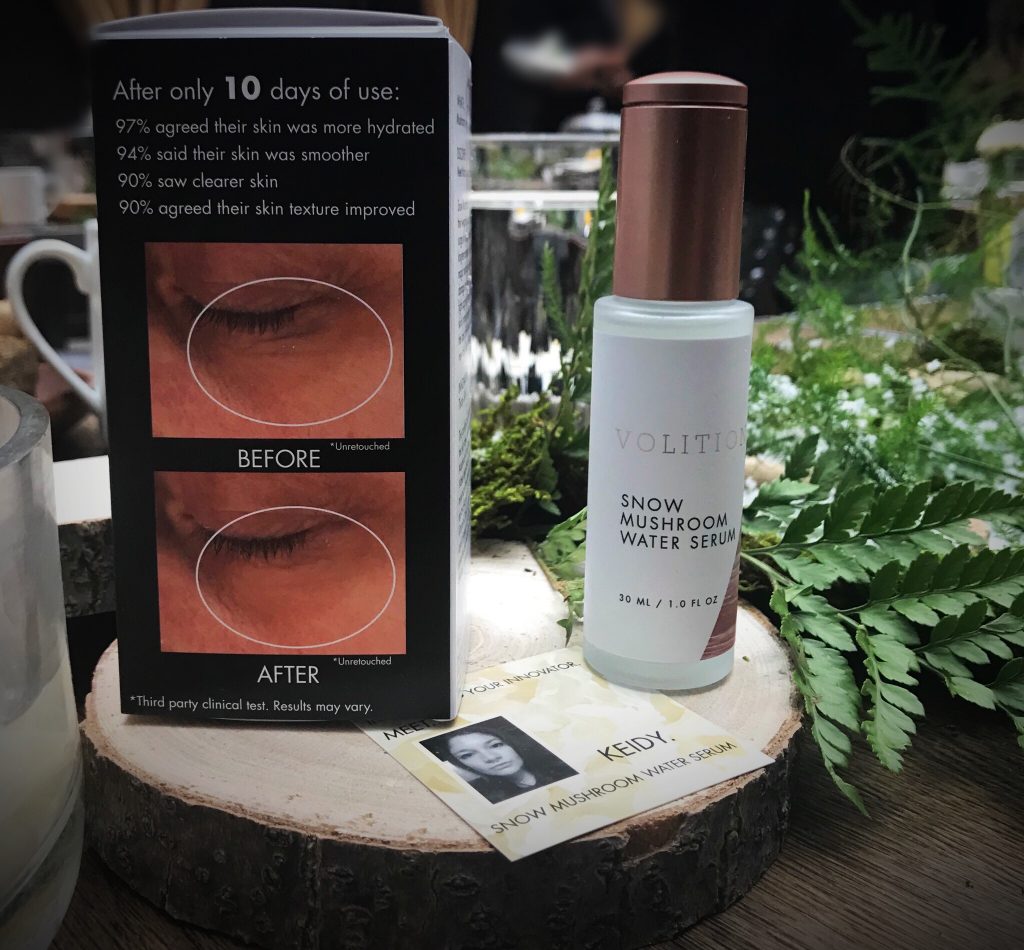 Volition is a completely crowdsourced beauty brand. That means all of their products were pitched by fans. Once Volition identifies a product or idea worth pursuing, it works closely with the innovators to develop their idea into a full blown product.
This time, Volition has partnered with innovator Keidy, who had a tumultuous relationship with her skin. After trying countless products, she found that snow mushrooms were the only ingredient that could provide relief. Thanks to her discovery, Volition Beauty is unveiling the Snow Mushroom Water Serum.
What's so special about the snow mushroom? A hydration powerhouse, the snow mushroom can hold nearly 500 times its weight in water. It also filters out free radical damage and promotes cell renewal. The serum also contains marine sea water to detoxify skin, reduce shine, and minimize the appearance of pores. Watermelon and apple extracts (sources of vitamins C and A) brighten skin, while lentil extract (source of vitamin B5) soothes and firms skin.