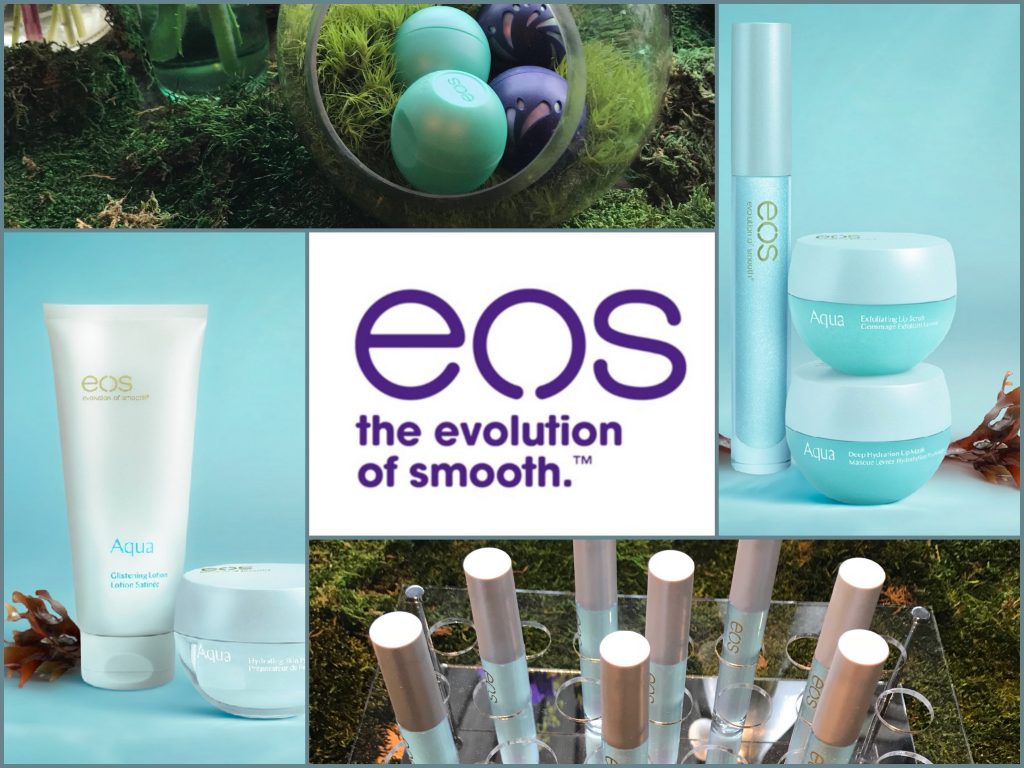 Eos' Aqua Collection marks its entrance into the skincare industry. Inspired by the power of water, this collection offers intense hydration with its key ingredients: sea kelp extract and Irish moss extract. Sea kelp delivers hydration, improves skin elasticity, and normalizes skin cells, while Irish moss extract sooths, protects, and nourishes the skin. Plus, the entire collection is free of parabens, phathalates, mineral oils, petrolatum, and formaldehyde.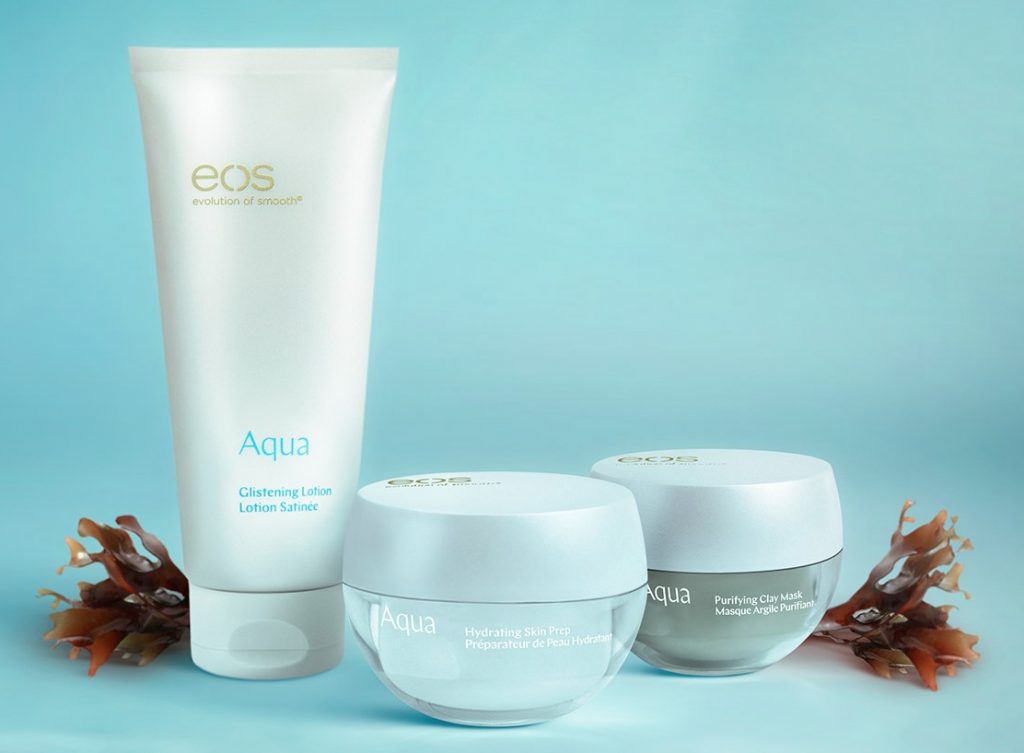 Purifying Clay Mask ($18): Like other clay masks, this mask draws out impurities; coupled with the power of seaweed, it also leaves skin "refreshed, bright, and oh so smooth".
Hydrating Skin Prep ($20): This skin prep functions as a toner, serum, and moisturizer all in one. As you apply it, its cream consistency turns to water for maximum hydration.
Glistening Lotion ($20): This lotion contains emollients and humectants to condition the skin, and a gold shimmer for glowing skin.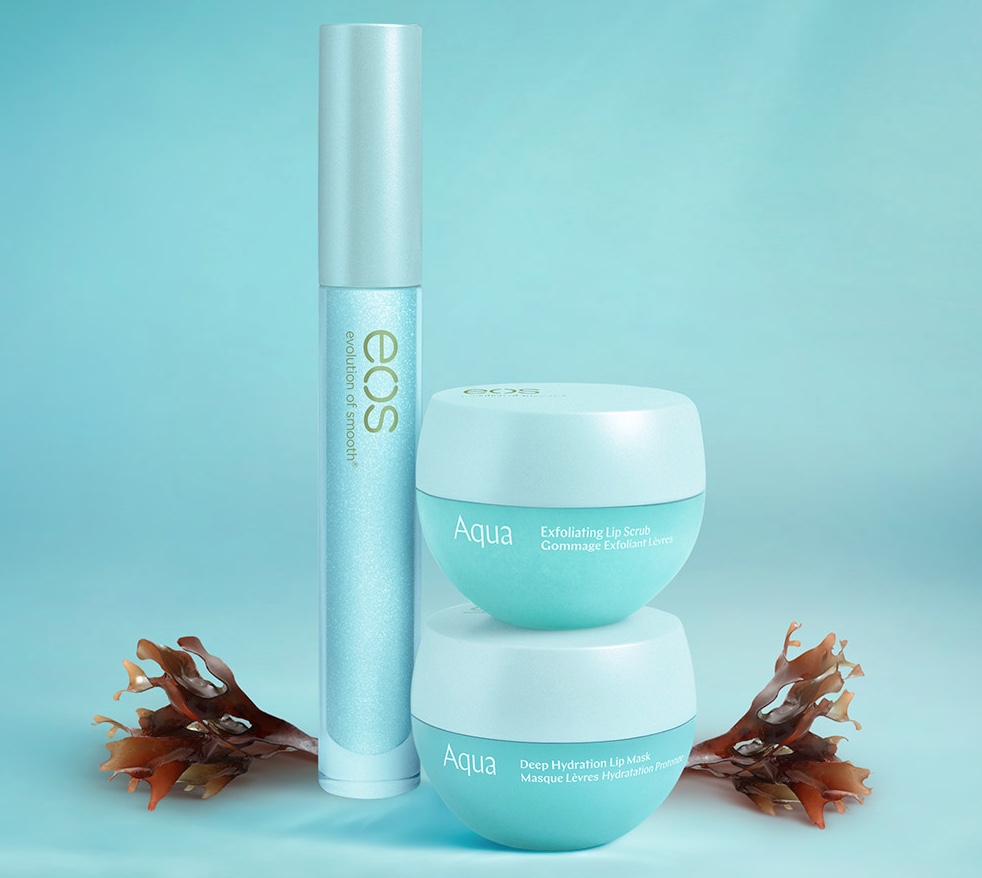 Exfoliating Lip Scrub ($10): With fine sugar granules, this lip scrub is super gentle while exfoliating and moisturizing the lips.
Deep Hydration Lip Mask ($10): One of my favorite products in the collection, apply this lip mask overnight to wake up with hydrated and refreshed lips.
Dynamic Lip Gloss ($16): This lip gloss turns a custom shade of sheer pink based on your lip chemistry.