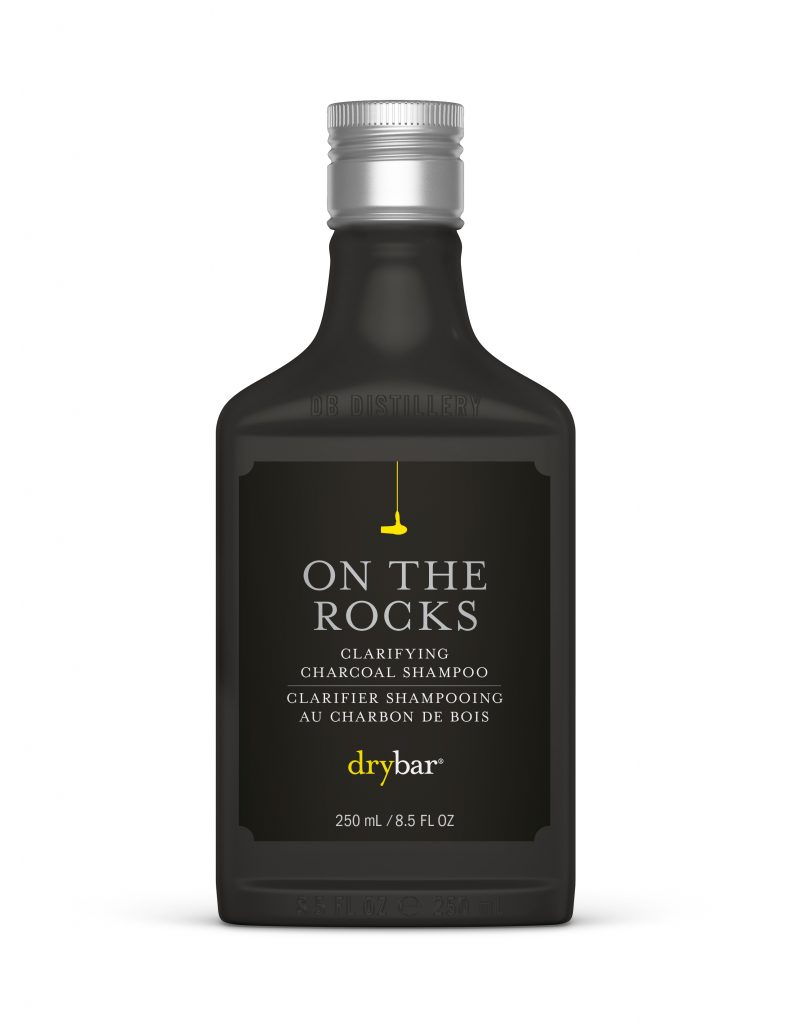 Charcoal is popping up everywhere: 
$10 lemon water
, 
face masks
, even your 
makeup brushes and beautyblenders 
 are cleansing with this formerly-known-as-icky ingredient. It was only a matter of time before your hair got in the game. Introducing Dry Bar's new "On The Rocks" Shampoo + Conditioner — check it out at the new DryBar in Lenox Hill, NYC or any of the other DryBar locations.
Do you know the true secret to making a blowout last? No, it's not dry shampoo. The key is starting with a SUPER clean head of hair. You can get the best blowout in the world, but if you don't start with a freshly cleansed head of hair, then you're, as Atticus Finch would say, " licked before you begin". This is a founding principle of my lifestyle, so I am always looking for purifying shampoos. At the same time, I have highlights so I'm also looking for color-safe options.
On The Rocks Clarifying Charcoal Shampoo marries my two goals. The activated charcoal purifies and deep cleans hair and scalp, while the vegetable protein strengthens and reinforces chemically treated hair. On The Rocks Lightweight Conditioner is the perfect partner: it seals and smooths the hair cuticle, plus it provides lightweight hydration (thanks to the macadamia nut oil) while detangling and reducing frizz. The best part? You can test drive this duo at Dry Bar starting 
August 4th
. Just ask for it during your next blowout and you'll be instantly sold.
On The Rocks Clarifying Shampoo and Conditioner will be available nationwide this August.  Available at Dry Bar locations and Sephora. 
—Julia Casella