Rachel Goodwin created Brie Larson's glowy, golden makeup look for the 2016 Golden Globe Awards. "I focused on radiant skin with a bronzy glow: elegant but not overdone. Cybill Shepherd and Jessica Lange in the '70s were two of my inspirations; I love that subtle glamour," says Rachel. Here, the beauty breakdown.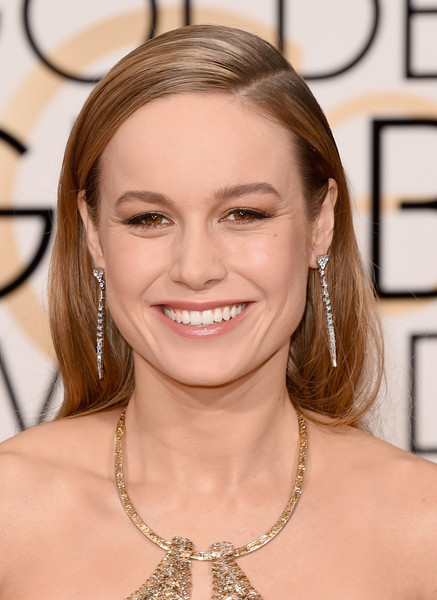 SKINCARE:
I always start with a really basic skincare prep. Tonight, I used CHANEL La Solution 10 de Chanel Sensitive Skin Cream. It's really simple and absorbs into skin quickly. Everything looks beautiful on top of it.
FACE:
To warm up the complexion, I applied CHANEL Perfection Lumière Long-Wear Flawless Fluid Sunscreen Makeup Broad Spectrum SPF 15 in 50 Beige, then bronzed and slightly sculpted the cheeks with CHANEL Soleil Tan de Chanel Bronzing Makeup Base. I added a hint of highlight under the eyes with CHANEL Soleil Tan de Chanel Sheer Illuminating Fluid.
EYES:
To accentuate Brie's lashes, I used a fine line of CHANEL Écriture de Chanel Eyeliner Pen in Noir and applied CHANEL Le Volume de Chanel Waterproof Mascara in Noir. Right at the end, I added CHANEL Illusion d'Ombre Long Wear Luminous Eyeshadow in Convoitise so that when she looked down, you'd see just a peekaboo of gold shadow.
LIPS:
I wanted Brie's lips to look really natural, so I kept the shade simple. CHANEL Rouge Coco Stylo Complete Care Lipshine in Script gave just a hint of pink.