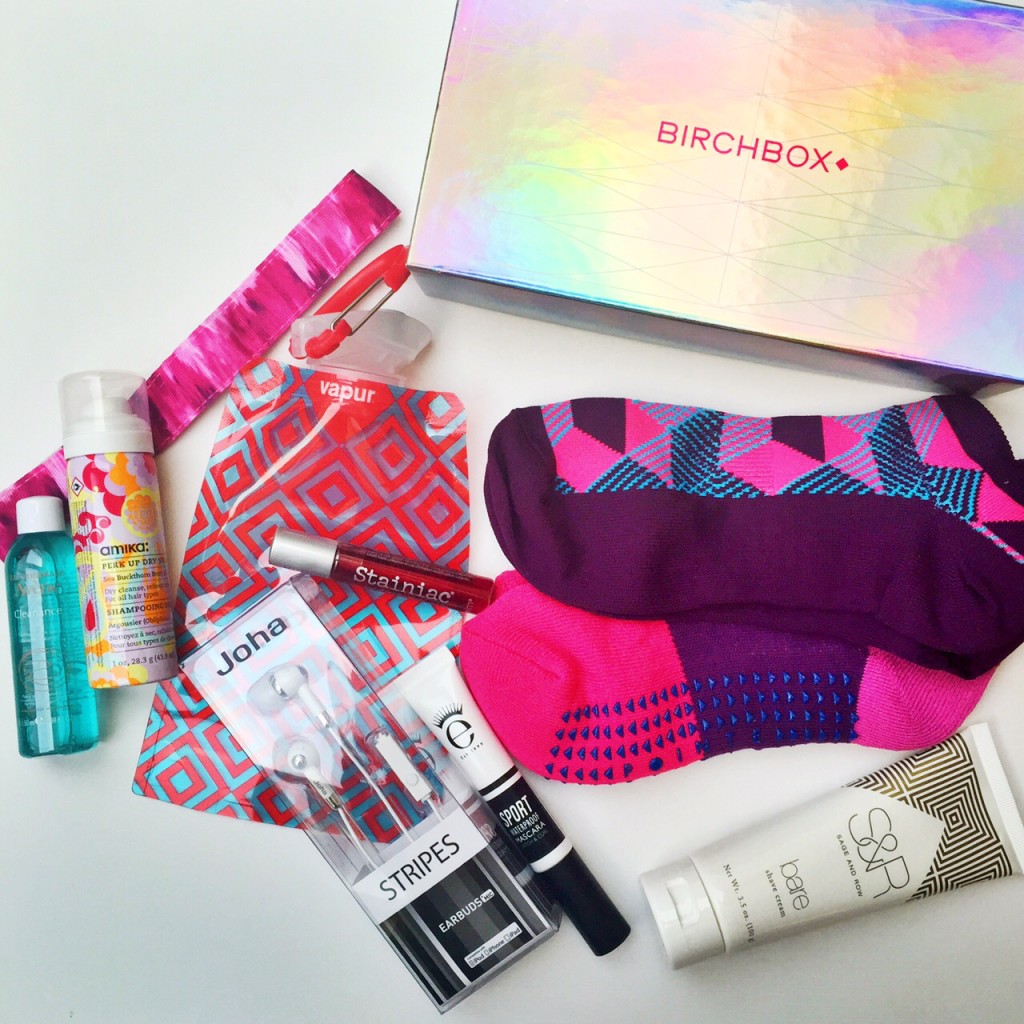 Gym accoutrements can make or break your day, truly. Forgetting my barre socks at a Core Fusion class sucks so much, I keep a spare pair in my purse just in case, after having to purchase one too many on the fly. The convenience of a flat, packable water bottle is deep and real, especially when you bring it on vacation or are in, you know, any airport ever after the gate and don't want to spend $7 on a mini bottle of Fiji. Birchbox feels this, and offers its Gym Bag Heroes limited edition box, which contains the following delights. For a smooth $40 (!) you get:
Amika Perk Up Dry Shampoo Freshen up your 'do post-class and be off to work without having to do the whole shampoo/conditioner song and dance.
Avene Cleanance Soap-free Gel Cleanser Personally, I'm terrible at washing my face before/after a workout, mostly because I've accumulated too many exes in the decade I've spent in my neighborhood to go without makeup, but who's to say that's not the reason I don't have perfect peau?
Eyeko Sport Waterproof Mascara Nothing assassinates a good cat-eye like a spin class. This stays on no matter what the humidity.
Pointe Studio Socks (2 pairs!) One with traction for barre classes, one without for running, both in punchy colors and prints.
Sage & Row Bare Shave Cream The perfect size for a week's vacation or to tote in your gym bag post-sauna.
Vapur Shades Anti-bottle A half-liter, to ensure optimal hydration post-workout.
TheBalm Cosmetics Stainiac Be a Staniac on the floor with this sheer wash of color on lips and cheeks. Bonus: It'll last through even Bikram.
Banded Splash Headband Super cute and super functional, whether you're growing out bangs or want to preserve a blow-out.
Head to birchbox.com and pick one up! And tell me: What are your fitness fixins of choice?