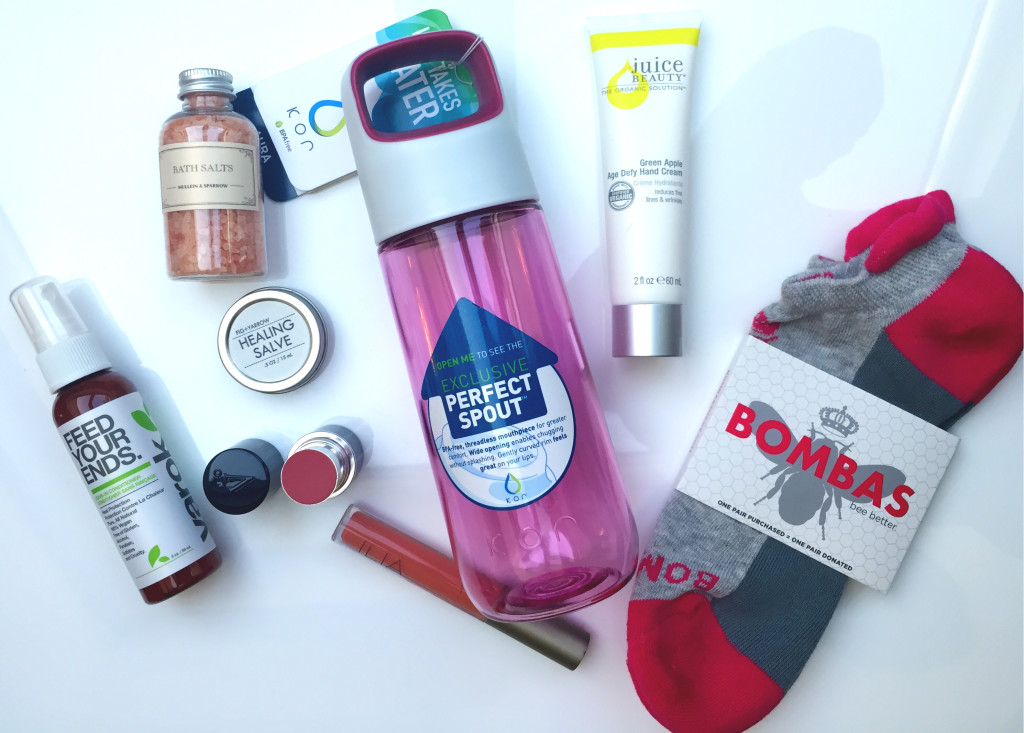 Honestly? Sometimes all it takes is having the right paraphernalia to get your resolutions going. To that end, Birchbox's limited edition Fresh Start box is the perfect way to kick off your health goal. From natural beauty picks to cute wellness items, everything in this box will amp you up for New Year empowerment. This box is currently available exclusively on Birchbox.com for $42.00 and includes:
Bombas Ankle Socks
FIG+YARROW Healing Salve
Juice Beauty® GREEN APPLE™ Age Defy Hand Cream
KOR Water AURA Water Bottle
Mullein & Sparrow Pink Himalayan Bath Salts
Vapour Organic Beauty Aura Multi-Use Blush
ILIA Lip Gloss
Yarok FEED YOUR ENDS
The socks are my new running go-to accoutrement. Would you cave on this box? Tell me about your fitness resolutions in the comments.