On November 20, Urban Decay opened its first free-standing story in all the purple, glamorous glory you'd expect from the brand.
1. There's An Eye Shadow Flag
The sovereign nation of Urban Decay features its own flag comprised of eye shadow. And you don't even need a visa, nor a passport to frequent it.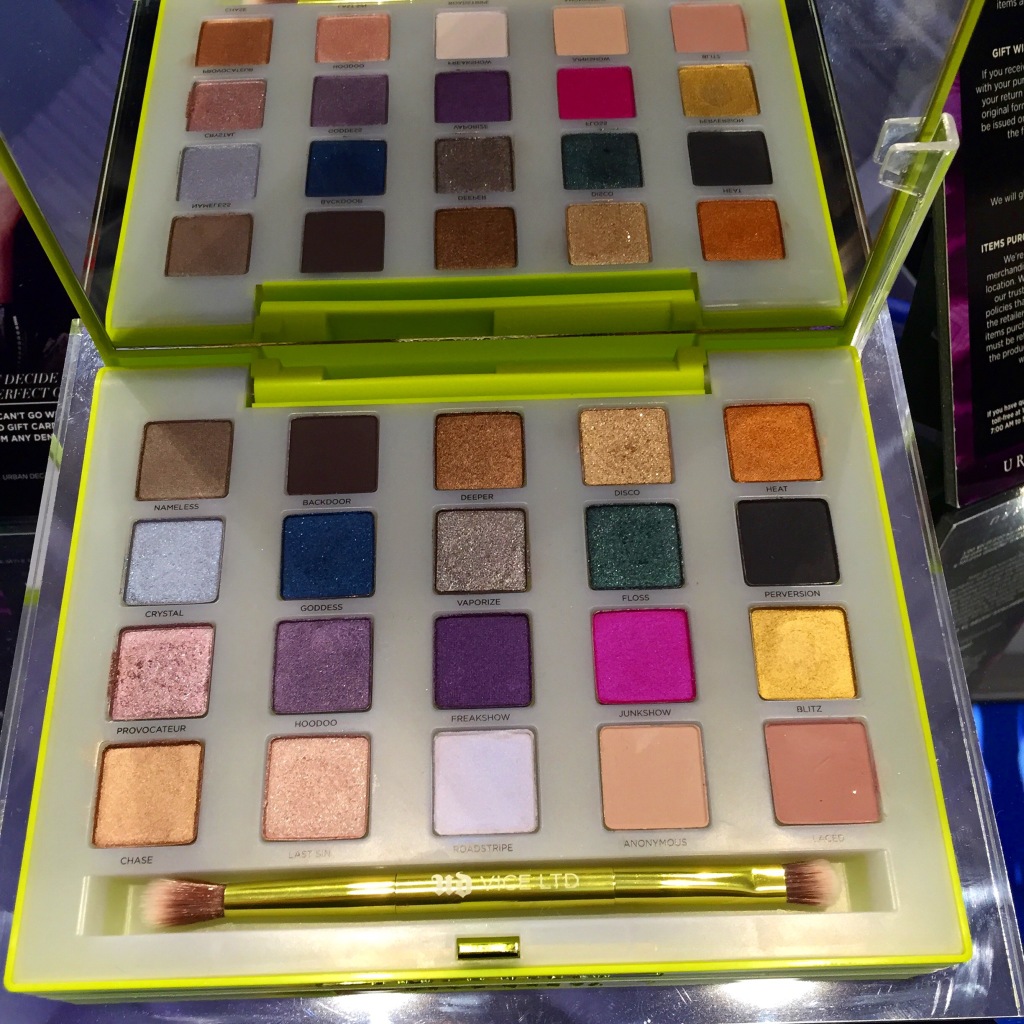 2. It's The Only Place To Score The Vice Ltd Palette. 
Yup, if you're coveting that Roadstrip virtual violet shade in the middle, you're gonna have to make a sojourn over to Fashion Island in Newport Beach to pick that shit up. Sing "The O.C." theme song while you're there and treat yourself to a manic Marissa-in-Tijuana meltdown of an evening. The margs in Laguna Beach are choice.
3. It Boasts A Dog-themed Bathroom. 
Founder Wende held a photo shoot with the employees' and friends' dogs to decorate the loo. Cute, no?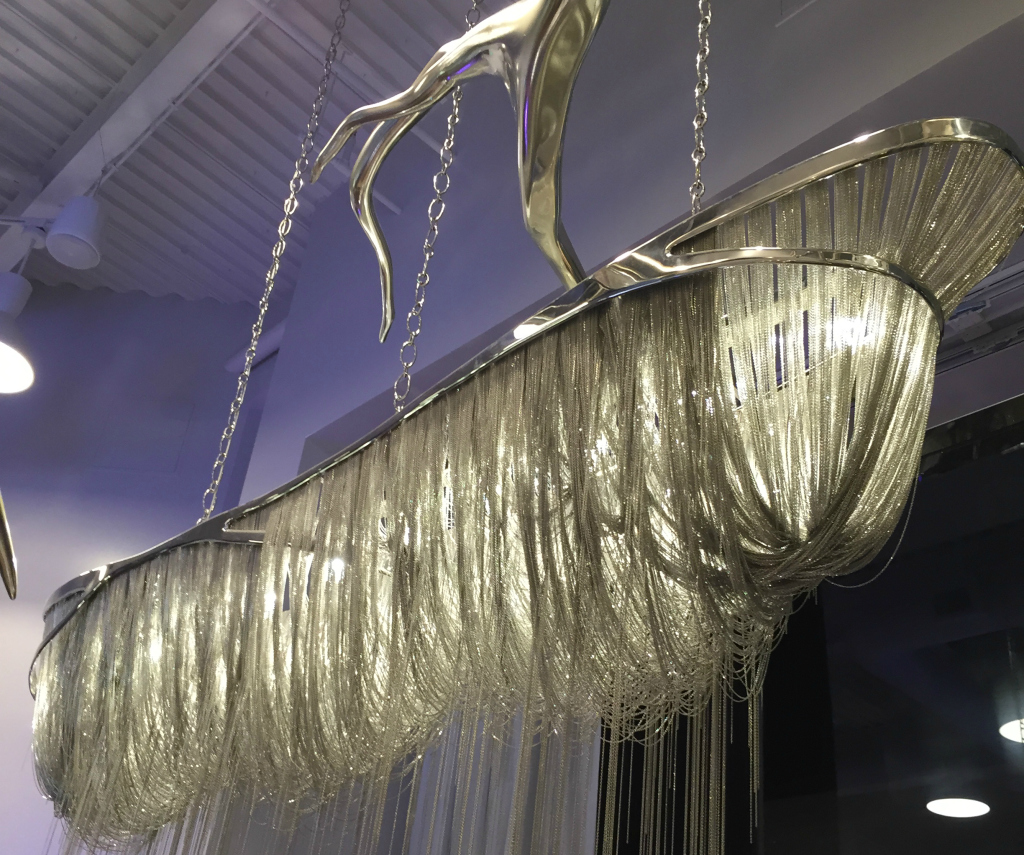 4. And a chain-delier. 
To reflect the edgy, cool vibe of the brand, Wende had this sick, silver chandelier installed in the store.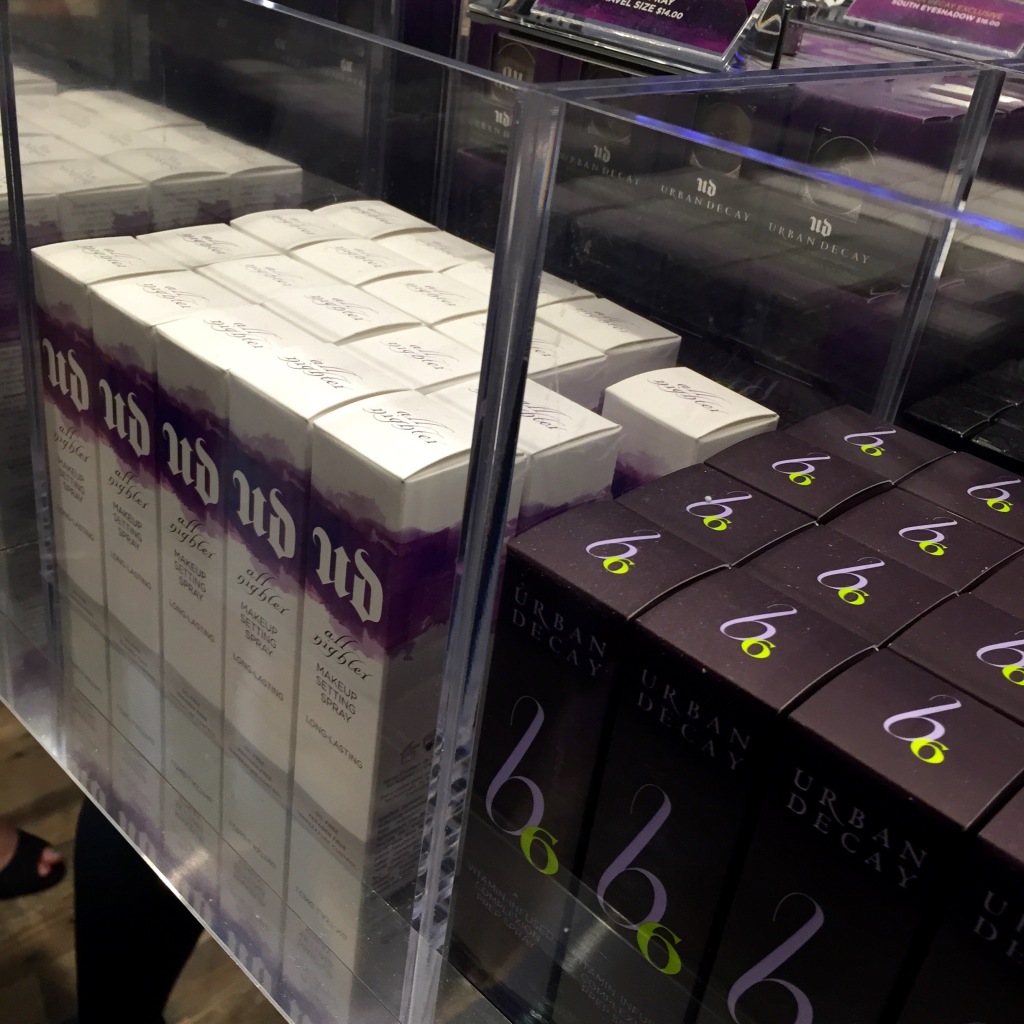 5. A Massive Selection of UD products.
Plus, there's a photo booth, so you can show off the makeup artist's handiwork after your makeover.
The Urban Decay flagship is located at Fashion Island in Newport Beach. CAers — will you hit it up?