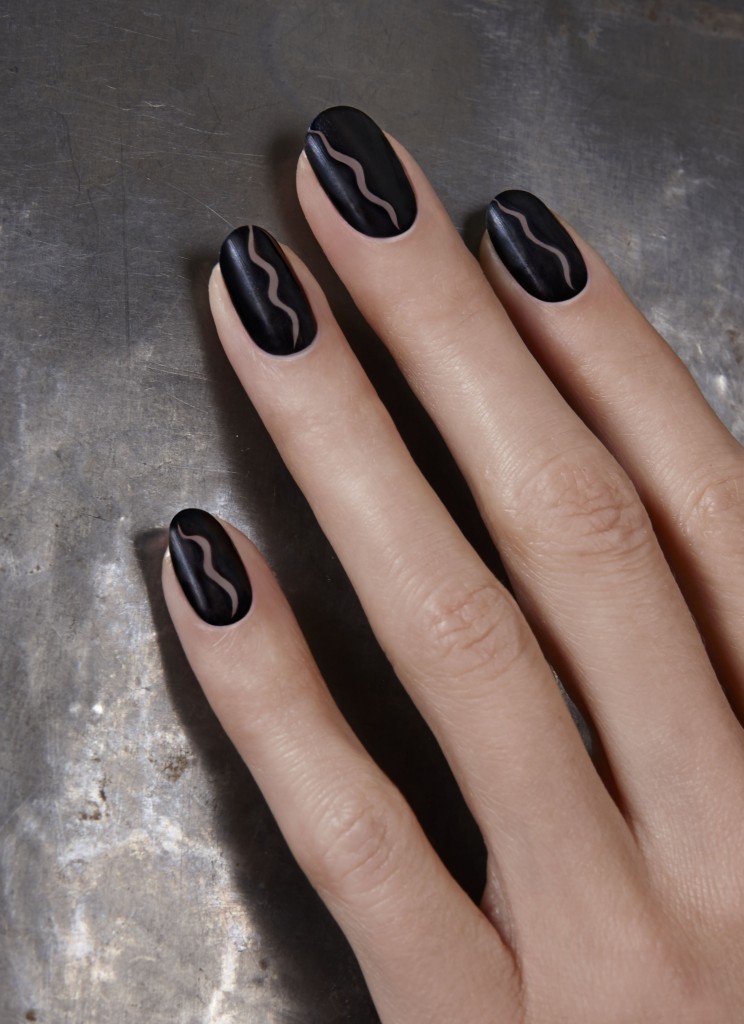 Jin Soon's Fall/Winter 2014 collection is a partnership with designer Tess Giberson, inspired by the fair fair isle Americana of classic sportswear and effortless luxurious style.  "I wanted to transform a classic color palette by adding cool, subtle effects like shimmer and speckles to give the hues a completely new dimension." That she did, and in the image above, the model is sporting a negative-space Nocturne nail moment, created with a dotting tool instead of using tape to create the no-polish element. Says Jin, all you have to do is "erase" the squiggle of space while the polish is still wet and voila.
Here, the details on the full Jin Soon X Tess Giberson polish collection.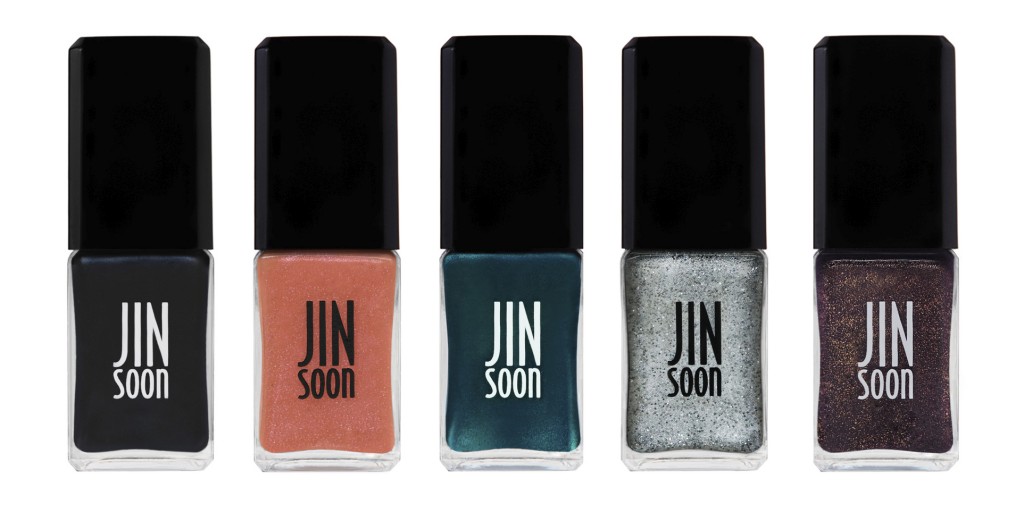 Nocturne  (Dark Gray Metallic Black)
Pastiche  (Shimmery Apricot)
Heirloom (Turquoise Blue)
Mélange (Silver with Dark Gray Speckles)
Farrago (Red Purple with a Hint of Gold)
The new Jin Soon/Tess Giberson collection retails for $18 each this month at Jin Soon locations, select Sephora locations, select Barneys NY locations and select Space NK retailers
Which is your favorite?