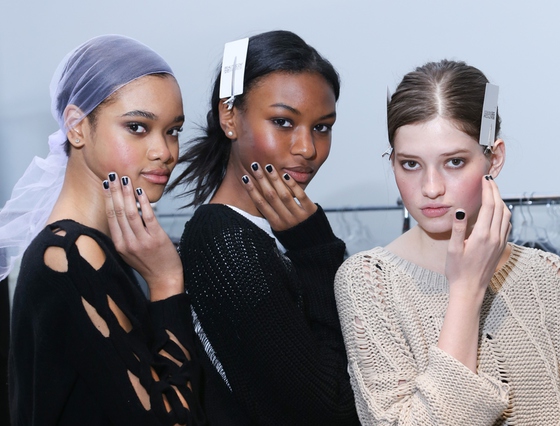 My favorite nail ninja, Jin Soon, created a chic monochromatic French manicure for the Tess Giberson Fall/Winter 2014.  Here's how to get the look using JINSoon polish. 

File and clean nails, removing all traces of polish
Apply JINsoon Power Coat base coat
Next, apply two coats of dark gray/metallic black nail polish (the shade Jin used was from her

upcoming JINsoon Fall/Winter 2014 Tess Giberson Collection), let dry

At tip of the nail, apply a thin arc of JINsoon Kookie White
Finish by applying a single coat of JINsoon Top Gloss
What do  you think?