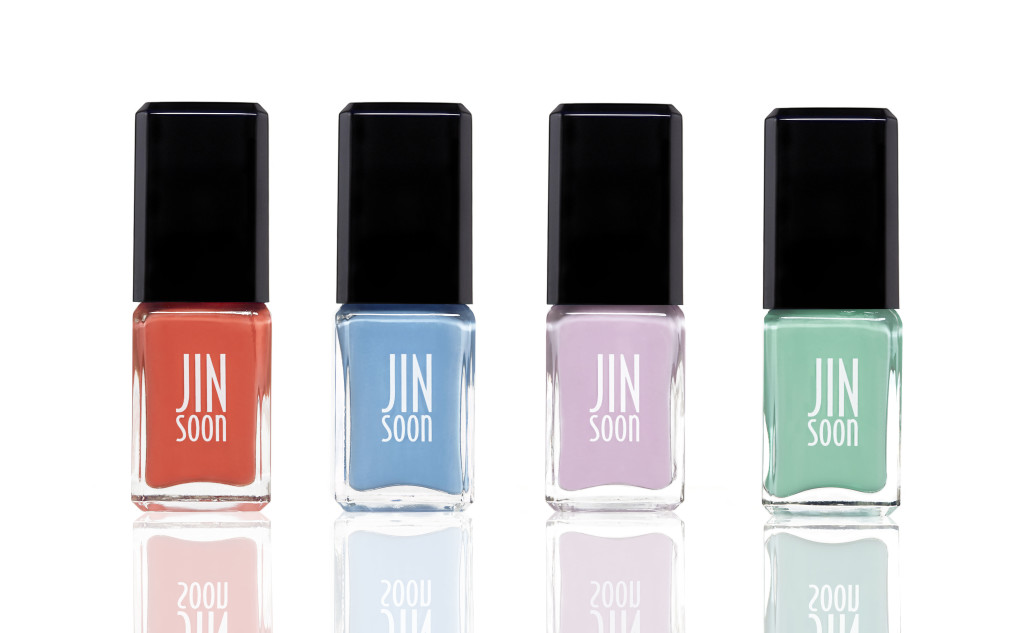 Get into the new Jin Soon Painted Ladies collection for spring, a suite of lacquers I have no doubt "Fuller House'"s D.J. Fuller would don on her fingers and tootsies. Here, founder Jin Soon Choi's easy Easter nail art tutorial below.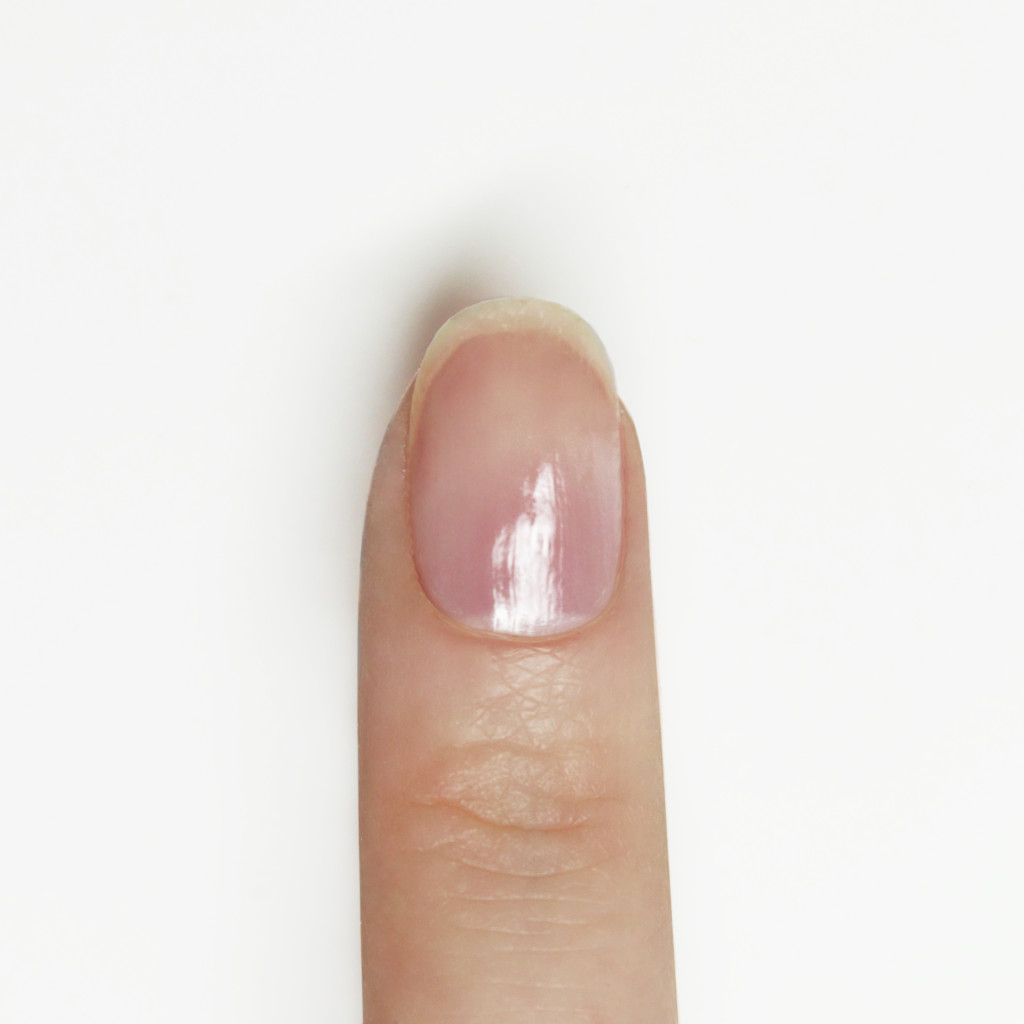 Step 1: Apply JINsoon Power coat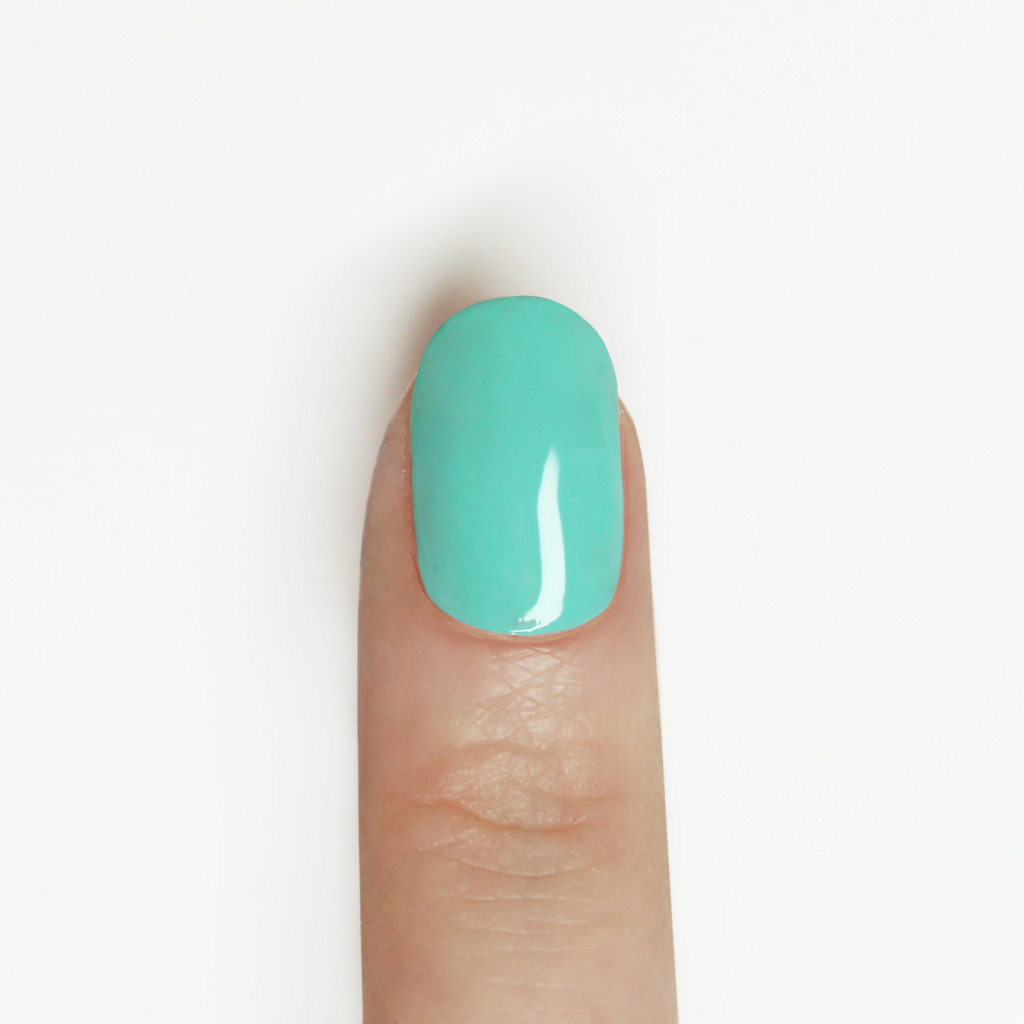 Step 2: Apply two coats of JINsoon Keppel
Step 3: Using JINsoon Sinopia with a striping brush draw a curve at a slight diagonal  to mark where you want the shape to start. Fill in the created shape with the color.
Step 4-5: Repeat step 3 with Ube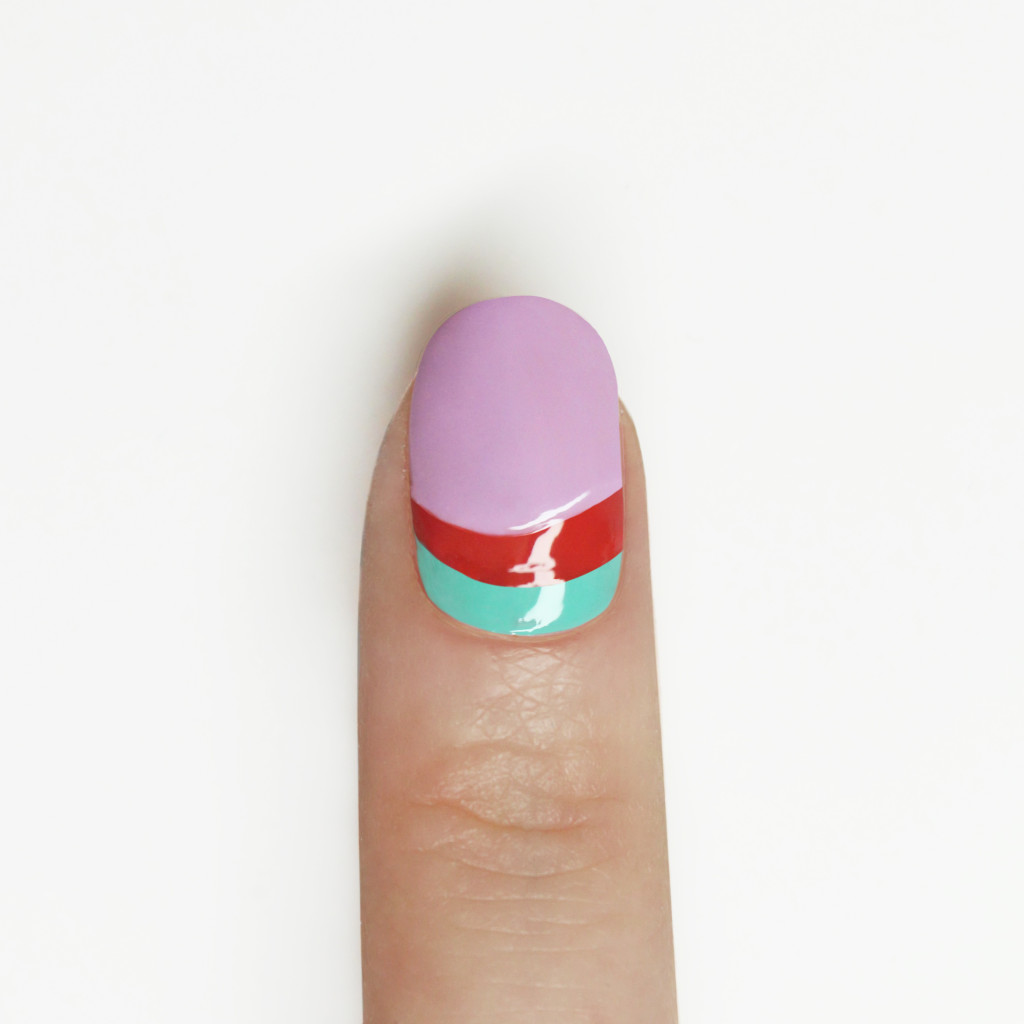 and Aero. Tip: You can change up the colors in the order that you prefer.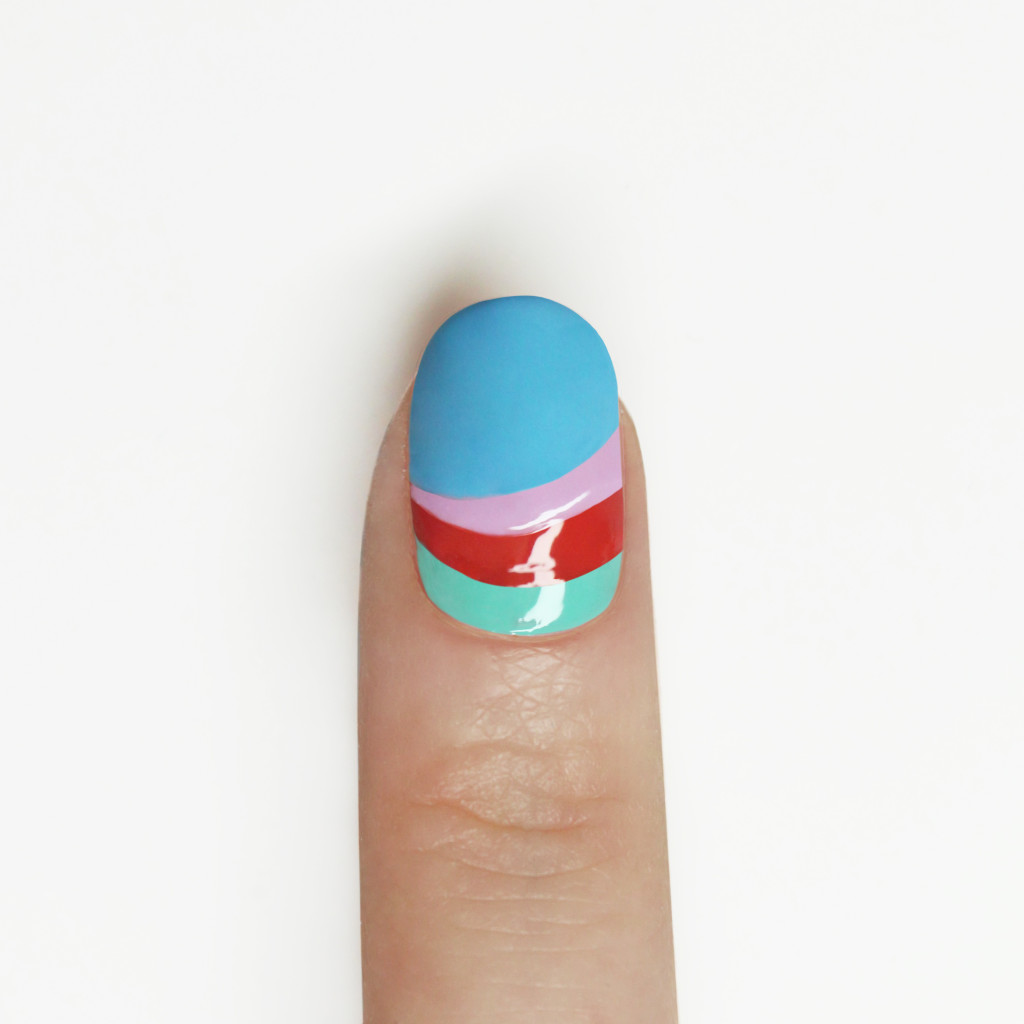 Step 6: Finish the look with Top Gloss.