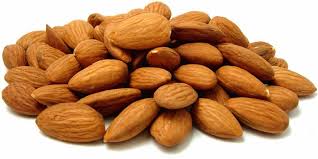 I grew up drinking almond milk– not the low cal kind often requested by juice-drinking babes, but the super sweet, real kind. I spent all my summers in Sicily, where almonds are a speciality so in addition to the latte di mandorla I would gorge myself on nutty pastries and cake all August long. Sicily was also the place I developed my love for beauty, with my meticulous and loving aunt who had the most beautiful collection of creams and perfumes. So obviously, almond-scented beauty products send me into a Proustian swirl.
Aqua di Parma: Mandorlo di Sicilia 
Suave Clinical Protection Anti-Perspirant Deodorant, Almond Verbena
Dove Nourishing Body Wash, Almond Cream
L'Occitane Almond Delicious Hand Cream
Follow Julia on Twitter.