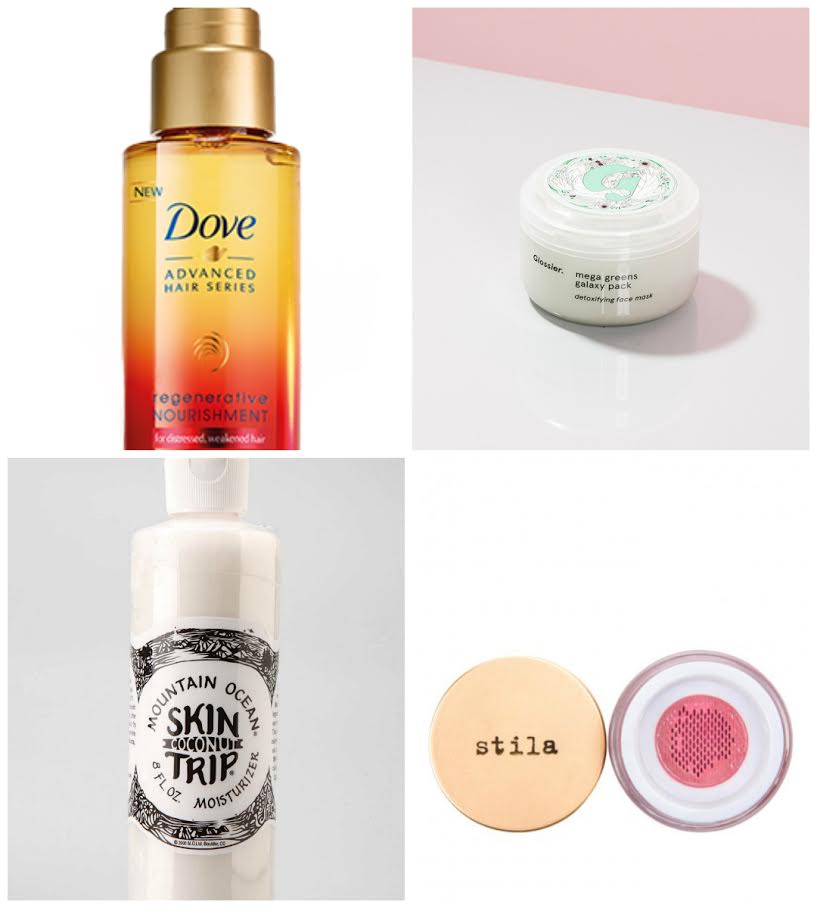 1.
Dove Regenerative Nourishment Serum-In-Oil
: Having recently colored my hair, I have begun the foray into reparative/ color treated products. I noticed a huge difference in the dryness of my hair the the first time I washed my hair post-color so I've been focusing on hydrating products. The whole Regenerative Nourishment line from Dove works wonders, but if I could only pick one product from the range (which has a shampoo and conditioner) it would be the oil. It combines the power of an oil and serum, can be used on dry or wet hair pre styling (I like to use it even when I am air-drying my hair) and adds instant shine, leaving hair extra soft.
2.
Glossier Mega Green Mask
: When your skin is acting up, trying new product becomes a huge dilemma: On one hand, it can fix all your problems and on the other, it can make them all worse. But this Glossier mask boasts some seriously good-for-you ingredients (like avocado oil & aloe) so I took a leap of faith (well, more like an educated guess) and tried it right in the middle of a breakout. It gently but effectively calmed down my skin in one use. It's officially in my regimen.
Bonus favorite:
not wearing mascara: Sorry this isn't a product, but it's true: one of my favorite things this month was waking up with perfect lashes. Read all about it
here
.
—Julia Casella