A few years ago, when Megan O'Neill, the effortlessly cool beauty editor at Lucky  (I swear she could wear a garbage bag and look glamorous) proposed I try a candy-colored violet nail polish, I was taken aback. Purple? In December? On my nails? But I stepped out of my comfort zone, and just like HBO Girls Hannah Horvath's crazy editor said, THAT'S where the magic happens.  I can't remember if this was before or after she suggested Hannah have a three-some with a bunch of people from Craigslist, or "you could do a bunch of coke and just write about it…"  but I do remember her wall: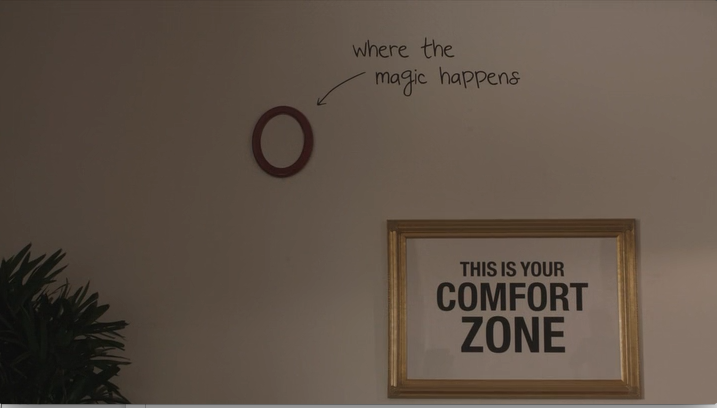 These days I don't even bat an (extended) lash at the thought of colorful polish and lately I've even progressed into purple lips. Here are two ways to get a purple pout whether you just starting to step out of your comfort zone, or never had one.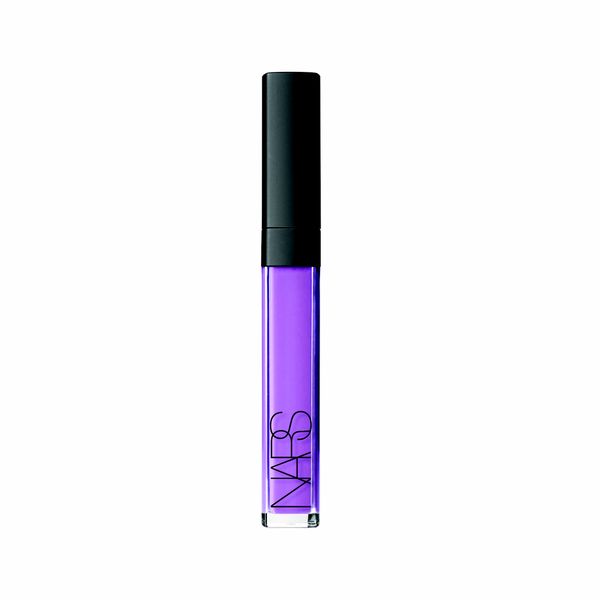 1. NARS ANNÉES FOLLES LARGER THAN LIFE LIP GLOSS, $26 
This gloss is so sheer, and build-able that you can easily choose your intensity. but even after many coats it remains a super wearable lip. Perfect stepping stone for comfort-zone zombies.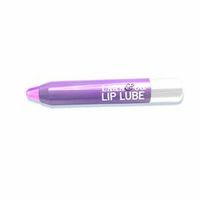 2. LAQA & CO LIP LUBE 
Also buildable, but it gets pretty bold pretty fast so this is a bigger commitment. I think it's super cool for daytime but add some intense mascara and you have an unexpected evening look. Even though this shade doesn't launch until April, LAQA & CO has loads of berrys and reds you can layer for your desired shade. Most importantly, these fantastically chubby lip pencils require no sharpener!