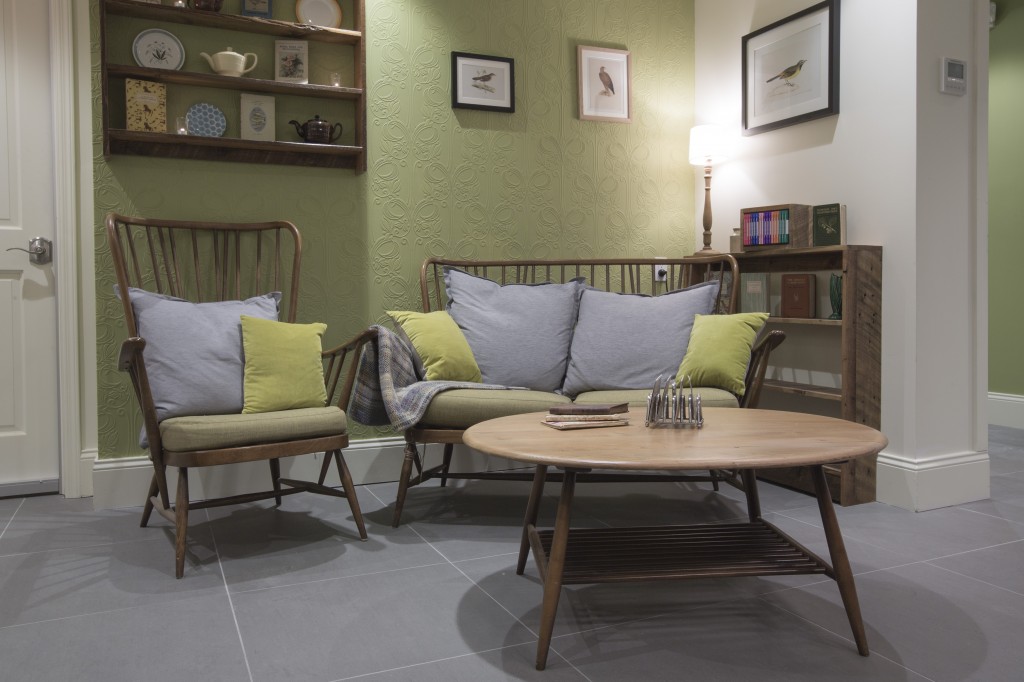 I have never experienced the likes of a spa so well branded as the new Lush Spa, which opens next week in New York at 783 Lexington Avenue at 61st Street. The vegan/vegetarian brand's other spa locations include Philadelphia, London, Tokyo, Paris and Seoul. The space is absolutely gorgeous and smells divinely of Lush's scents found in nature we all love, like lemongrass, peppermint and shea butter.
The spa's folk music is flawlessly executed by Simon Emmerson, who once invited LUSH co-founder Mark Constantine to his Imagined Villa concert. He composed all of the services' accompanying tunes, which is truly a part of the experience. Complete soundtracks are even available for purchase at each spa location. The rustic space is decorated with quaint British bric-a-brac flown over to bring a feeling of Jolly Old to the space. But what's really special are its few (just those! No need to gild this lily with an overabundance of clutter treatments) signature spa services. Keep in mind, they skew a bit new agey, so you have to be open to that. But they're luxurious, restorative and straight-up powerful. Here, a rundown of the treatments.
Synaesthesia, 80 Minutes, $230
Lush's signature spa treatment, this is one is very A Mighty Wind color cult, but in the best way.
It's a choreographed massage that involves a merging of the senses, named for the neurological phenomenon in which stimulation of one sensory or cognitive pathway leads to automatic, involuntary experiences in a second sensory or cognitive pathway. Carol actually has this; she sees words as colors and once in a while, I do, too. For me, it's limited to days of the week and a few other words. We've honestly had no fewer than 17 conversations about how the name "Henry" is totally orange. As Terry Bohner says, "Humankind is simply materialized color operating on the 49th vibration. You would make that conclusion walking down the street or going to the store." Anyway, you'll begin by choosing from eleven different emotional state words and your therapist will then begin a full-body massage, to the dulcet tones of birdsong, radiating color and clouds of scent. It's described as a "physical, sensuous ballet." Strap on your toe-shoes, Jodie Sawyer, and get involved.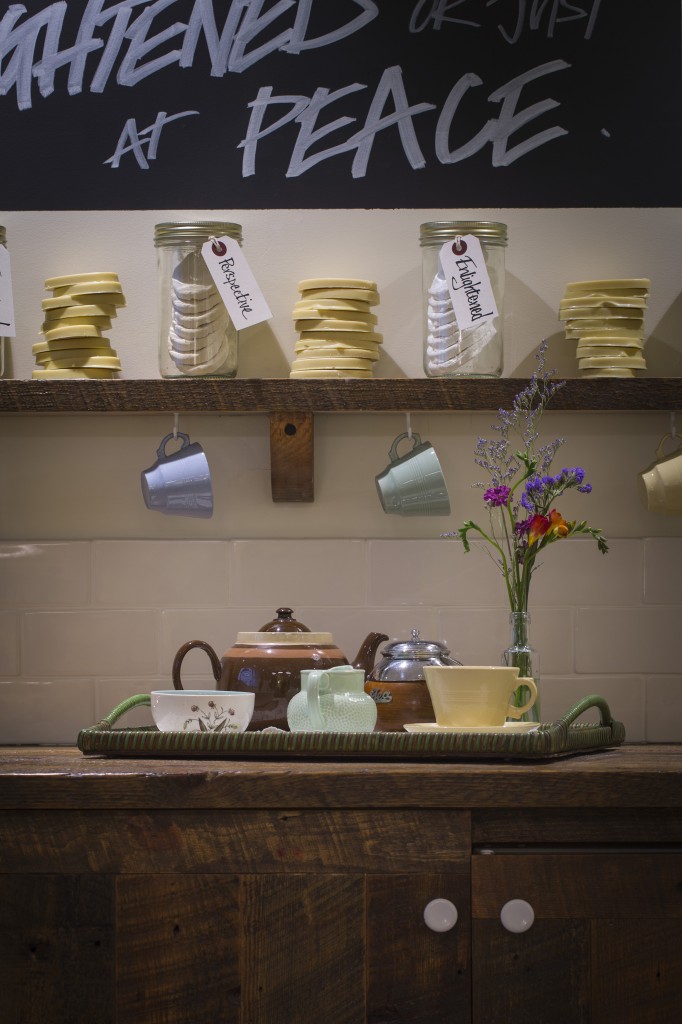 Validation, 60 Minutes, $140
This one is a non-invasive face treatment (no extractions in this facial) set to ethereal music and spoken words. Essential oils are used during the facial massage, leaving you feeling fresh and uplifted.
The Good Hour, 70 Minutes, $180
Lush up, landlubber! A full-body deep tissue massage inspired by rugged sea shanties, this service evokes a sense of being taken out to sea and then back. It's an hour-long treatment (duh), taking place in a candlelit room that resembles a ship's cabin set to the sounds of the rickety ship upon the waves. A scented sea mist gives you a real "dread pirate Roberts" feel. The best part? Your therapist will greet  you with ship biscuits and a cup of the captain's finest tea. Ahoy!
Tailor Made, 30-40 Minutes, $120
This service is intended to leave the muscles feeling free of pain and relaxed. This is another ship-themed experience, mateys, (sans the Scurvy) complete with sea shanty music and that same atmospheric scented mist. It's a shorter, but no less powerful version of The Good Hour.
The Spell, 60 Minutes, $120
They support you all day in your diabolical heels – indulge those tootsies with this foot treatment. It begins with a foot soak, followed by a scrub and massage. Your feet will be massaged using reflexology to bring you into a calm state. It's even enhanced by a scalp massage. The Volcano Foot Bath Bomb makes a cameo to treat feet to rosemary and tea tree oils.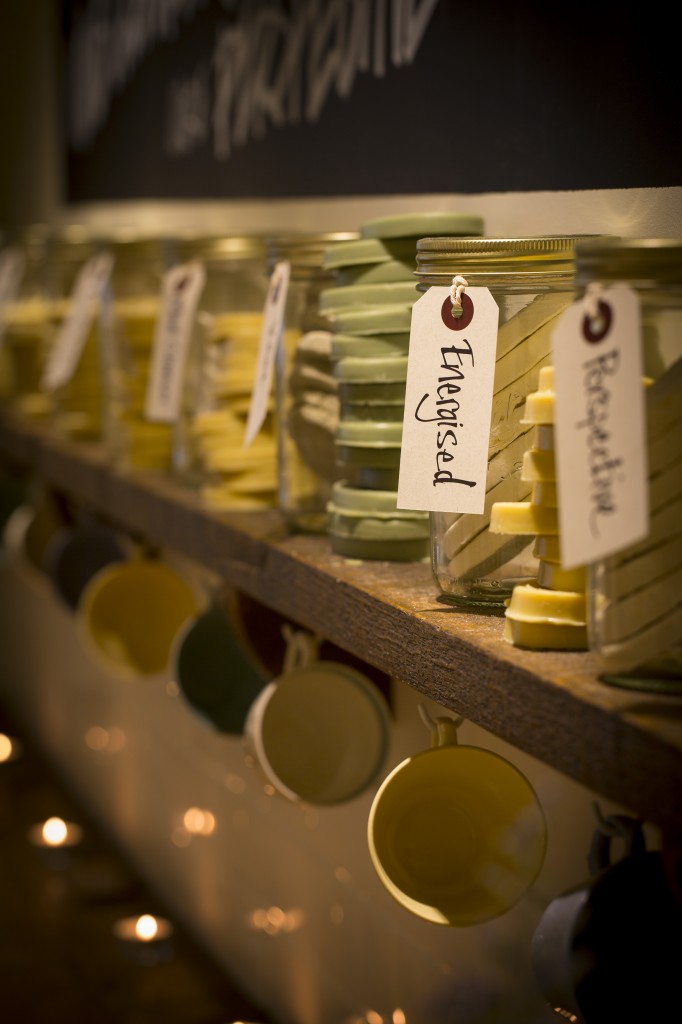 The Lush Sound Bath, 60 Minutes, $140
I'm obsessed with removing debris of all sorts – Biore-ing my nose, Baby Footing my feet (get involved, dead skin is exfoliated like snake skin. It's disgusting and yet, amazing) and most of all, EAR CANDLING. Erika, Julia, Bree and I do it annually in Hawaii every summer. The Sound Bath clears mental chatter and encourages you to listen within. It includes a facial massage with hot and cold stones, warming ear candles and tuning forks to balance your head and your soul. Tuning forks, by the way, are weighted and are used on different acupunture oints on teh face and body. It's relaxing and has the same effect after just three seconds as one hour of meditation, yoga, or tai chi.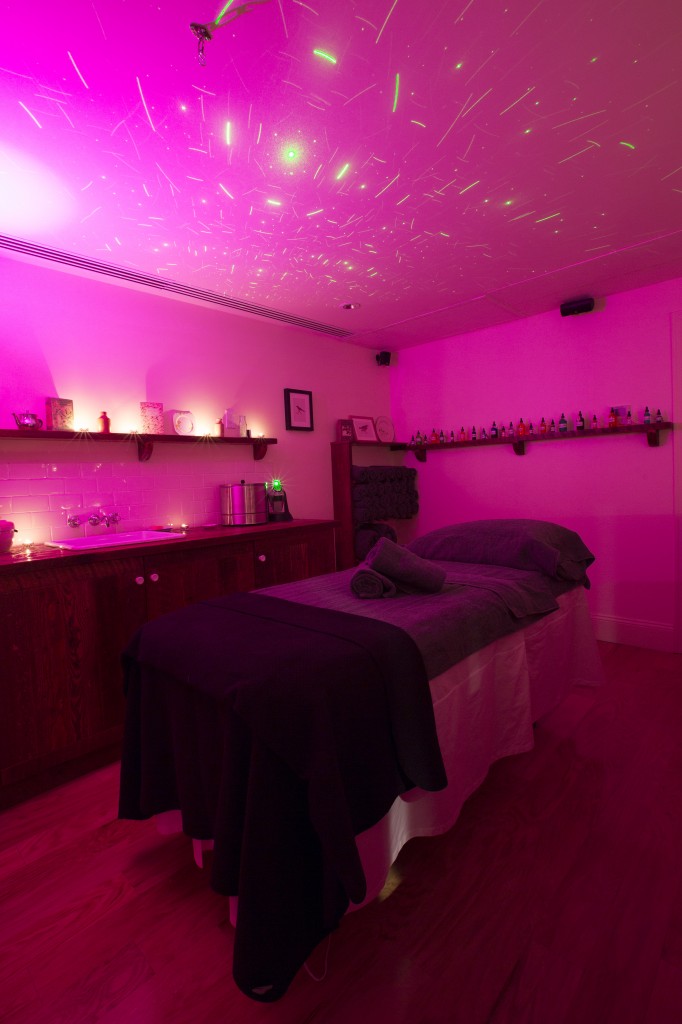 The Comforter, 60 Minutes, $170
If a romantical couples' massage is your bag, look no further than The Comforter (though you can indulge in one solo, as well – I asked, lest single ladies feel the spa equivalent of Charlotte York's "Tea For Two" moment, when she proclaims that the song's lyrics are "hurtful and abusive."). This one takes place in a neon star-studded dimmed room with rose-scented bubbles. You snuggle underneath a fluffy duvet while you undergo a massage incorporating a hot chocolate scrub and a rose body serum. Decadent!
Tell me: Is this a spa venue you'd like to frequent?
 Photos courtesy of LUSH Cosmetics