Here at ROUGE18, there is nothing we like more than glitter. Amber even named her M.A.C eyeshadow " Sparkle, Neely, Sparkle" from Valley of the Dolls. 
It's just so glamorous. Case in point: Audrey Hepburn.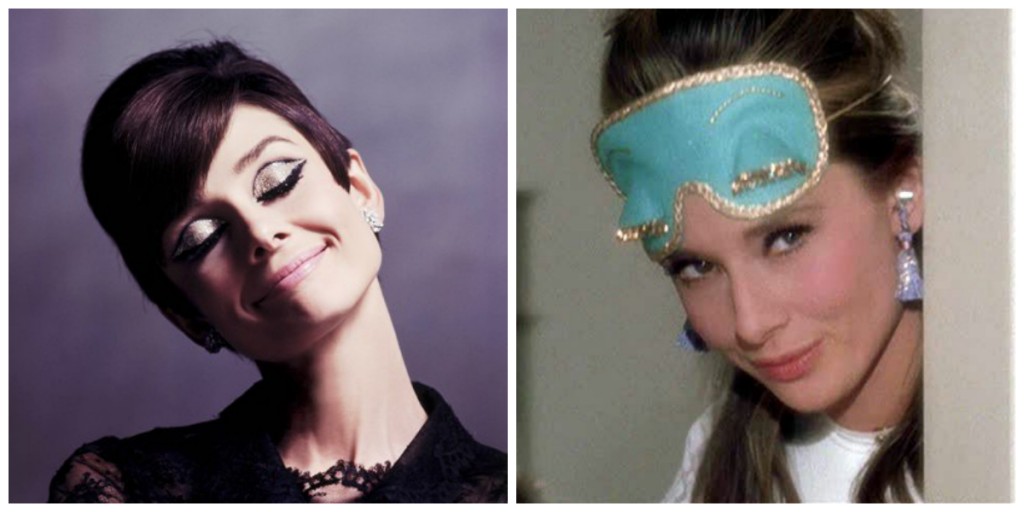 So naturally, I live for glitter beauty products.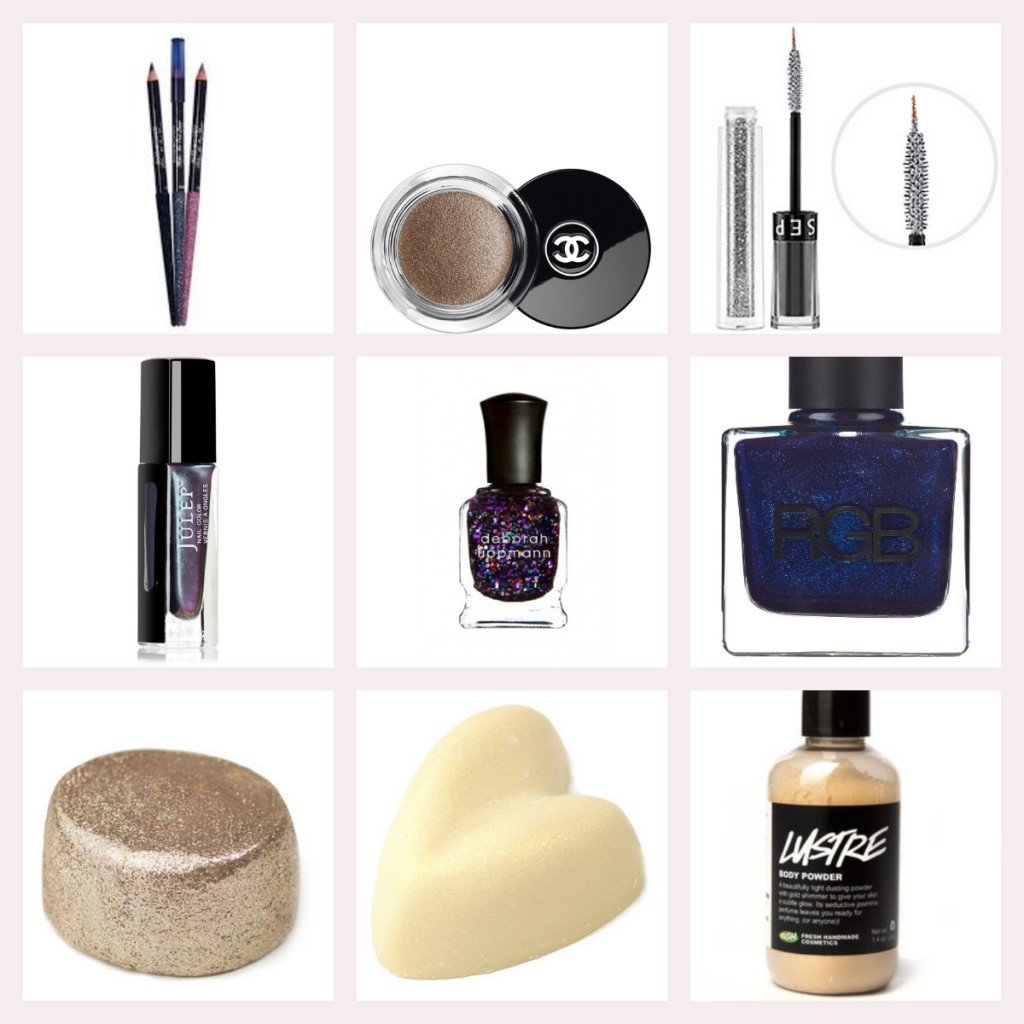 Top Row: 
Hard Candy Take Me Out Liner: I keep these on my coffee table because the glitter on the end makes them worthy of display.
Chanel Illusion D'Ombre: 15 shades of effortlessly chic, long-wear eyeshadow. It's a special gel texture that can be used as a liner or shadow and comes with a special brush for application ( even though I often just use my fingers).
Sephora Glitter Eyeliner and Mascara: Makes you all starry eyed.
Middle Row: 
Julep in Blakely: Described as purple and green molten, this is just one of the great glitter polishes Julep makes. I'm also a huge fan of Paris and Sienna.
Deborah Lippmann in Let's Go Crazy: The only thing that comes to mind when you say Deborah Lippmann is glitter. Lots and lots of it. I mean, she has a whole glitter SECTION on her site.
RGB in Nightfall: I'm sorry, I know this was in my December favorites but I really needed to feature it again because I can't stop wearing it.
Bottom Row: All from LUSH
Sunnyside: You'll never want to bathe in non-glitter water again.
Shimmy Shimmy: The cocoa butter in this solid body lotion makes the glitter stick so you are soft and sparkly.
Lustre Dusting Powder: Dust this all over. Use it on your chest, your legs, eyes, and then throw some in your hair for good measure.
Want more? Here are some of my favorite glitter tutorials:
And of course, check out Amber's Glitter Board on Pinterest.
Follow Julia on Twitter: @Julia_Casella.