Wander Beauty just launched a new lip collection exclusively at Sephora. Besides its impressive formula (creamy, hydrating and pigmented) this lipstick rocks because it's two lipsticks, in one tube.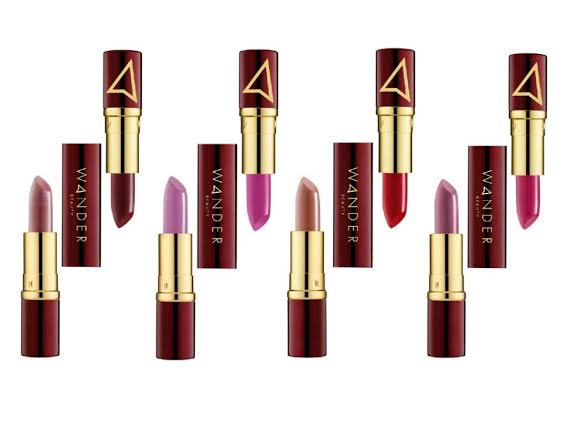 One end boasts a bright, bold shade, while the other is a classic neutral. I love how you can layer them for a customized look and are guaranteed color coordination. I'm not going to lie, sometimes I'll try to build my own custom lip and end up with a disastrous shade because my color theory knowledge doesn't extend past elementary school art class. Luckily these shades have already been expertly coordinated, and are seamlessly stored in one tube.
It comes in 4 colors:
GNO/Date Night: Classic Red/Light Nude Beige
Nikki Beach/BB: Watermelon/Rosy Nude
Wanderberry/Barely There: Burgundy/Mauve Nude
Jet Set/Vacay: Bright Pink/Petal Pink
Wander Beauty's new lip collection retails for $30 each, available this month at Sephora.com and in April at WanderBeauty.com.
—Julia Casella
Follow Julia on Instagram.