Aerin Lauder recently hosted a select group of bloggers and online editors at her Southampton store, followed by an afternoon by her pool at her house out east. The house, which once belonged to Estee herself, is Greek inspired, boasts a magical pool, a poolhouse changing room featuring Estee Lauder private collection scents to spritz (obv), fresh flowers and a lush lawn. Of course, the Aerinsthetic is in full effect at the Southampton store, Aerin punctuates a palette of neturals with judicious touches of gold and neon. All this and we got driven home door to door in a pimped out Jaguar, which features massaging seats, among other extras. During our epic day out in the Hamptons, we noshed on lobster and fresh corn while chatting with some of Aerin's friends, other bloggers, members of the Estee Lauder and Aerin teams.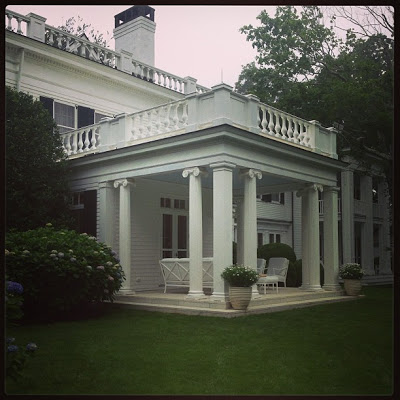 Aerin's Hamptons abode. 
View of the pool!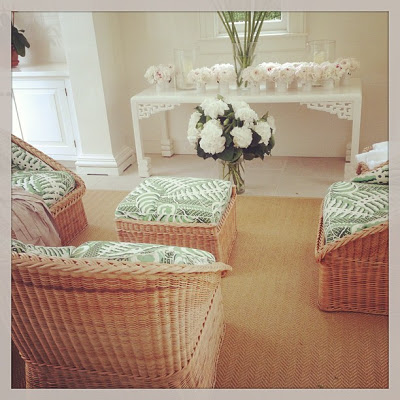 The verdant pool house furnishings. So Blanche Devereaux in the best way, n'est-ce pas? 
The store boasts an expertly curated selection of home, fashion and beauty wares.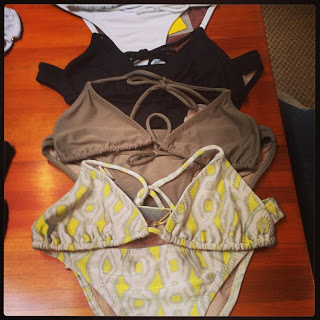 An instagram I took of the bathing suit offerings. 
Here, my top five favorite Aerin items I discovered at the store.