The Finest Hour Series features beauty recommendations expressly for the prom.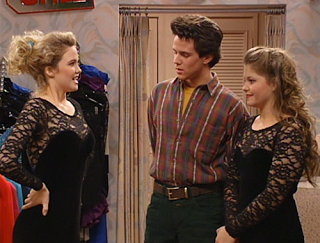 Full House prom night episode. I'm noticing a trend of the '90s–the very worst thing that could happen
 (ever) was showing up to the prom in the same dress as your enemy (or frenemy).
I don't need to tell you that hair can make or break a prom, so here's how to get yours in its best condition and how to style it once it's there, if you choose to DIY your 'do. Here, a round-up of my favorite hair items and heat tools to help you make the most of your mane. Just try and keep your date from getting handsy after using some of these.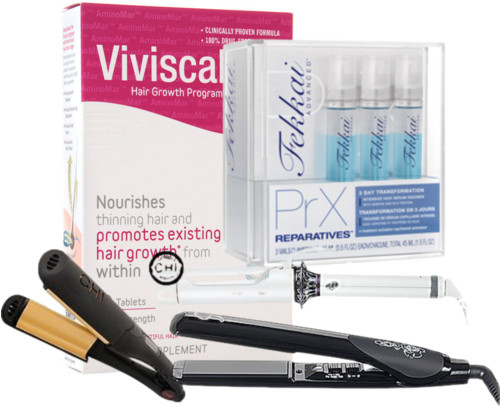 Viviscal Extra Strength ($42) 
The only thing I talk more about than my lash extensions is Viviscal. These supplements help hair grow TWICE as quickly, with no side effects save for hair that's slightly more greasy (won't be a problem if yours is dry) and I do find I have to shave my legs a bit more frequently. Thanks to a formulation featuring 50% more of their patented ingredient, amino mar, this version is packed with even more the locks-lengthening cocktail. It says to take two a day, but I see results swallowing just one. And I take one week off, in the interest of reducing your tolerance to it. 

Fekkai PrX Reparatives 3-Day Transformation Leave-in Treatment ($100) 


This three-day treatment is so easy to use; just spritz it on after washing hair onto towel-dried hair and leave it in. Repeat three days and get into how shiny your swingy mane is. 

CHI Deep Waver ($144) 
If a subtle undulation a la Daryl Hannah in "Splash" is your thing for prom, look no further than this easy-to-use waver, featuring a single chevron-patterned peak in a flat iron form. From a mermaid mane to Hollywood waves, this tool does it all, easily. Just clamp on the hair starting at the ear latitude and keep going in vertical sections the length of the iron until you reach the end. 


T3 Bodywaver Curling Iron ($149)
Sure, body waves are a term we haven't thrown around since "The Babysitters Club"'s Stacey McGill famously sported one in the '80s, but they're back and the easiest way to score a smooth, wavy blow-out effect is with T3's latest tool. This irons features a ring of ceramic heaters that deliver consistent, even, allover heat to every part of the barrel. No matter what the length or texture of your hair, you'll avoid damage but snag speedy results. 
Sultra The Seductress Curl, Wave & Straight One-inch Iron ($210)If you want versatility when it comes to your heat tools, this is a one-stop shop of styling situations. It comes with its own heat pad, so you can leave it on while you tend to other things, or you can roll it up in there if you're traveling. It unkinks bangs, straightens hair with a single pass, leaving it smooth like glass. 

What are you rocking hairwise this week? 
Like this post? Don't miss another one! Subscribe via my RSS feed.