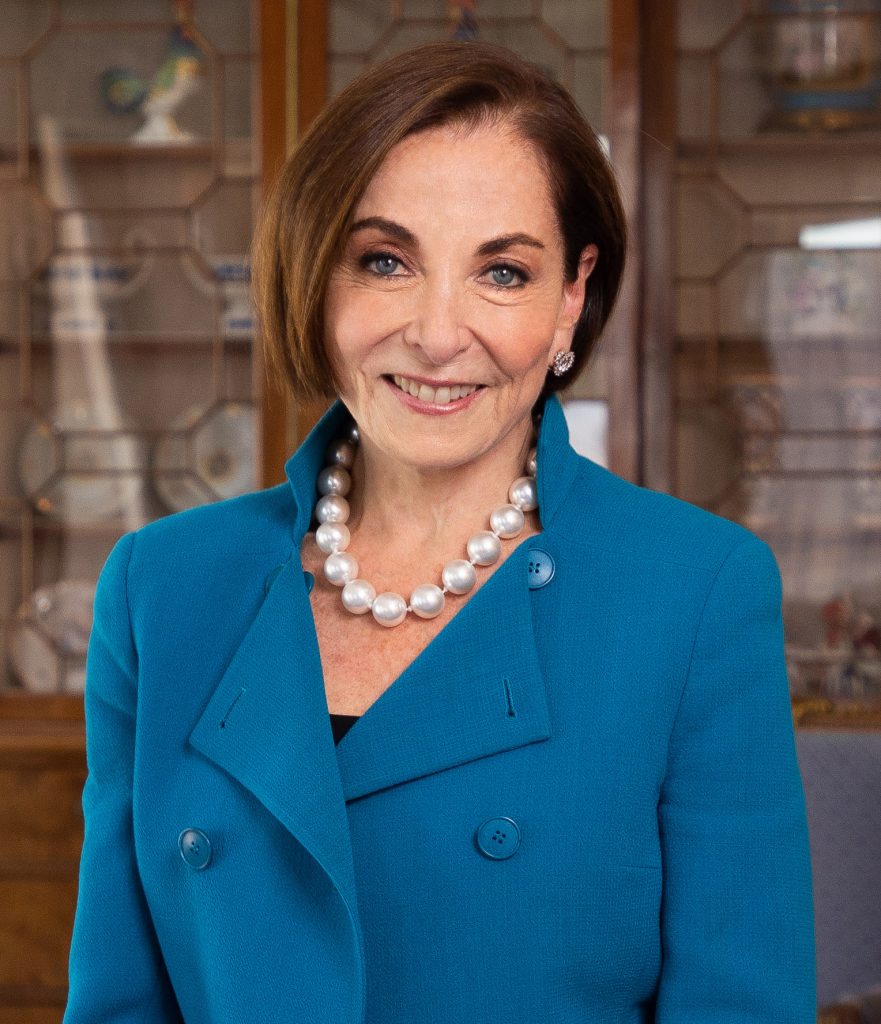 Estée Lauder Companies*' Vice Chairman (formerly General Counsel) Sara Moss is a senior advisor to Executive Management, the Board of Directors and the Lauder family. She works with leaders across the company to drive the company's global programs focused on developing women as exceptional leaders.
Throughout her career, she has been part of a small vanguard of women with many "firsts:" She was one of the first women litigators at a Wall Street law firm, part of the first small group of women federal prosecutors in the Criminal Division of the U.S. Attorney's Office for the SDNY, and one of the first few women GC's in the Fortune 500.
She multi-tasks providing sound judgment to the business during the day, while also being a wife and a mother of four. In exciting news, Sara is being honored with the Distinguished Partner Award by the New York Common Pantry on March 3rd. Here, she shares her rules for life. In Sara's words, they are enumerated below.
Grit and resilience are critical to reaching your goals.
I'm often asked what I believe are the key qualities necessary to achieve success, and my answer is steadfast: grit and resilience. Grit is more than just working hard; it is having the determination to work hard and achieve a goal that you believe is important. Resilience is not only the ability to stand back up after being knocked down or disappointed, but it is the quality of being agile — having the ability to react quickly to change and uncertainty, while also thinking creatively.

2. Define what you feel is worth fighting for, and fight for it. 
Justice and equality for all are always worth fighting for. These are the passions that led me to law school and are still powerful principles worth the fight. 
3. As you climb the ladder, bring others up with you. 
Today, while the environment has significantly improved for women in law and business, it is still not a level playing field. Women in leadership roles have an obligation to not only help push, but pull, other women up the ladder through sponsorship and mentorship. We owe it to one another, especially the women in generations after us, to continue to bring each other up. Everyone should pay it forward. 

4. There is no such thing as work-life balance. It's a juggle, at best.
There will always be a give and a take when juggling a career, a family, and a personal life. It's about accepting this reality and recognizing those times and life moments when you need to take from somewhere in order to give elsewhere — to your career, to your family and, don't forget, to YOU. 

5. "To whom much has been given, much will be required."
Finally, and perhaps most importantly, I am guided by these words. I know I am fortunate and feel an obligation to give back. I have volunteered at the New York Common Pantry for the past 25 years, and I have learned that often, those who need help are our neighbors.
Thanks, Sara! Stay tuned for more Five Rules installments.
 "5 Rules For Life" is a series on Rouge18 in which I ask others to share their five rules for life about anything and everything. You can learn a lot about a person by reading which five things govern their actions, no? 
*Disclosure: Esteé Lauder (the brand) is a copywriting client of mine.